Plane journey with kids
It's always about this time that the jitters set in. With just two days, five hours to go until our annual summer pilgrimage to the motherland – the packing yet to be tackled, my to-do list still to do, and another day at work to go – I've started to dread the flight. The one my husband says he'd love to be on with us, but won't be.
We're lucky, actually, that he can even take us to the airport – the day I wanted to fly, he's gone and so now we're taking a flight at 2.30am just so we can avoid the whole getting to the airport by ourselves bit.
This means on Friday night, we'll be dragging two small boys out of bed after just two hours' sleep (if they go to bed at all, that is), bundling them into a car, and onto a plane – all the while hoping that they behave, or at least don't tantrum too badly, and settle down on take-off for a nice long snooze. Oh, how this could backfire.
When we all fly together, the boys do pretty well, and Husband wonders what it is I find so hard. But, somehow, when it's just me and the kids, all manner of things go wrong.
Here's some examples. I think you'll see why I get so nervous.
Air rage
Flying from America to London a while ago, BB, aged two at the time, threw the most terrible tantrum because he wanted the stroller to come up the aisle with us. For some reason, having to gate check it sent him wild. He then tantrumed about putting his seat belt on and I actually feared they'd halt the take-off.
The 45-minute wait on the ground at Gatwick while the plane waited for a gate unleashed one last round of toddler fury that led to a stampede-like clamour to get off the plane.
Missing passenger
More recently, I managed to lose him on a flight. They even put an announcement out, asking if anyone was missing a small boy. While getting on, I'd been so distracted with his little brother and getting our bags stowed that I failed to notice he'd legged it up the other end of the plane.
Little terrorist
Waiting at the gate for a flight to London last year, BB came out with: "We're going to go up, up, up and then we're going to C.R.A.S.H," announced loudly, repeatedly and with suitable sound effects. No amount of shushing would stop him and nearby passengers started looking really scared.
Bored boy
On every flight I've been on with my two, they race through my carefully packed bag of tricks in no time at all. Games, toys and books I've spent months collecting are dispensed with in minutes – and their excitement at being on an airplane lasts about the same length of time.
So they start seeking fun in mischievous ways: Tray up/Tray down. Light on/Light off. Window shutter open/ shutter closed. Call the flight attendant. Call the flight attendant again. When all the un-dinging I have to do gets too much, we go for a walk, go to the toilet, check the flight map to see exactly how many hours and minutes are left, check it again half a minute later.
Vandalism on board
The new airbus superjumbo, I've discovered, makes flying with young children a little easier, as there's more space to move around (the plane even has a flight of stairs you could use as naughty step, though the first-class passengers might not appreciate the noise).
My boys still managed to get into trouble on an A380 flight back to Dubai last year, however. I'd made a break for the loo and while gone, the boys covered the TV screen with stickers. Bad idea – an annoyed flight attendant told me the heat from the screen can turn the adhesive on the stickers into industrial-strength superglue. Imagining the entire aircraft being decommissioned while engineers scraped Lightening McQueen and his friends off 35F's TV, I peeled away until there wasn't a single trace of sticker left. A happy coincidence was it used up a good 20 minutes of flight time.
Weird things
I swear this happened, though Husband says it's impossible.
On a trip to the bathroom with BB, I pushed the flush button and the 'whoooosh' was so powerful, it even sucked up a tissue on the floor. BB thought he was going in too. OK, so there's a chance I was just hallucinating, it was a long flight, but whatever happened, BB is now terrified of the flusher.
Being prepared
On this flight, I'll be armed with the new I-pad, loaded with games, and I'm hoping that flying with a two-and-three-quarters year old will be easier than flying with a one-and-three-quarters year old.
The boys have packed their bags already – full of useful things I'm sure, like the empty toilet rolls and glitter sticks for drawing over the seat that I discovered they'd packed for our last trip.
I just have to get organised, get packed, and get to Tips and Toes to have my gellish nails removed (not sure if gellish has reached the UK yet?) Oh, and find our passports.
Bye, bye Dubai … the green and pleasant land, here we come!
Republished with kind permission of Marianne via Good bye! We're leaving on a jet plane | Circles in the Sand.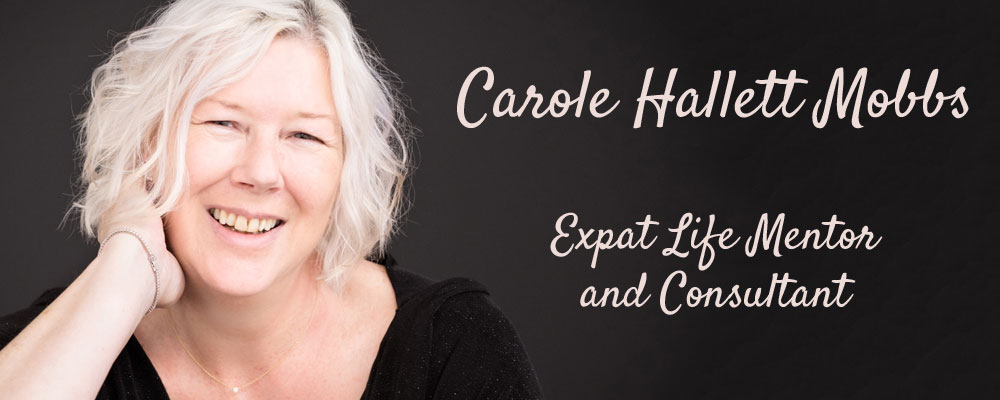 I can help YOU with YOUR move abroad
I offer one-to-one support and targeted help and advice to help YOU navigate your own expat journey. I can make sure you are well-prepared for expat life. Hop on a FREE CALL with me to find out more
Let's chat!