Home education resources for kindergarten and elementary age kids
The number of parents in the US who are deciding to take their kids out of school is rapidly on the up. In 1999, homeschoolers made up a tiny fraction of the population, with an estimated 850,000 children being educated at home. By 2012, that number had doubled, and as the school year drew to a close last June, records indicated that the homeschool movement had been growing exponentially.
There seems to be a growing consensus that the Common Core curriculum is not working for the kids, and some are choosing to homeschool in order to avoid this route of learning.
The reasons for this? Well, according to the US Department of Education, nine out of ten parents cited issues like bullying, peer pressure, drugs and safety as contributing to their decision to home school. More worryingly, there seems to be a growing consensus that the Common Core curriculum is not working for the kids, and some are choosing to homeschool in order to avoid this route of learning.
If you're in, or from, the US and are either thinking of taking your children out of school or have already taken the plunge, having a great source of resources and support up your sleeve is a must. Having a plan for your homeschooling journey will help you to feel confident with what you're doing, and will hopefully keep your kids engaged and happy too.
Here are some of the best homeschool resources for US families available on the web today. This list is by no means exhaustive, but should give you a great start to your own amazing homeschool adventure.
Time4learning
At Time4learning, you can find an engaging and detailed online curriculum for children aged from Pre-K to 12th Grade. There's loads on here, such as printables, online lessons, reporting packages and more. There's a subscription to pay, which starts from around $19.95 per month, but you can take a free trial and demo to see if it's something you'll get on with.
Khan Academy
Khan Academy is an amazing resource, and kids from kindergarten right up to high school will find something new to learn on here. The ethos of the site is, 'watch me do it, now you do it', so if you have a learner who gets along with this style, this could be a great way to learn everything from computer coding to advanced physics. And best of all, it's all free!
IXL
IXL claims to be used by over 5 million students, both home-schooled and in school. It has a strong emphasis on math, particularly in the early years, but brings in elements of language, science and social studies as they progress through the stages. The big bonus is the iOS, Android and Kindle compatible app, which allows self-paced learning in a convenient package. It's around $10 per month for a subscription, but that's for the whole family.
Homeschool.com
Homeschool.com has so many resources all collected on its pages, it would be impossible to go into everything you'll find there. The curriculum section features explanations, guides and links to sites like the International Virtual Learning Academy, SpellingCity.com, Oak Meadow Curriculum and Accelerated Christian Education. There's a collection of resources also on the site, as well as a useful blog, links to free stuff and local support forums.
All In One Homeschool
Easy Peasy All in One Homeschool started out as an online space where one homeschooling mom was keeping her children's assignments so she could use them with younger siblings later on. Over the years, the database grew, and now it's a completely free, fully comprehensive learning tool, with assignments to do each day. Children simply click on the day they want to do, and work through each activity, most of which require no more than some paper and a pencil to complete.
Homeschool Buyers Co-op
The Homeschool Buyers Co-op is the first and largest buying group specifically for home educating families. They work on the basis that school districts get discounts because they have power in numbers, so why shouldn't home-schoolers do that too? They offer amazing products at knock-down prices, and best of all, there's no charge to join the club.
Free homeschool resources list
Available at the website Only Passionate Curiosity, this in-depth list of hundreds of free homeschool resources is a lifesaver. From lesson plans and support websites to online videos and printables, there's literally enough here to keep you going for years. Split into subject matter and with an indication of which age group each would be suitable for, this is one site to bookmark and check out for years to come.
Sheppard Software
A bit of a hidden gem, Sheppard Software is known by few and loved by all who experience it. Best for younger children but with the scope to challenge older kids too, these educational interactive games are a great way to give your kids a 'break' without actually stopping the quality learning time. With games split by age and by subject, there's much here to enjoy and to challenge little minds.
Coding
Learning how to program gives you the skills to make the whole world of computer science your playground. These great resources will discuss the equipment and knowledge you need to get started in safety with the most important programming languages of the day.
Kids learning to code it the 'way forward' in this day and age. For those who wish to investigate computing and learning how to code this Beginner's Resources to Learn Programming Languages will be invaluable (in fact, I actually use a couple of the linked sites to refresh my own skills, so the links are suitable for any age group and any ability). With thanks to Alex for bringing this to my attention. Good call!
Homeschooling Guide
A very detailed and comprehensive resource on home educating can be found on onlineschools.org
There are many, many more websites, forums and support groups out there, all of which you'll no doubt discover as you move through your homeschooling journey.
Relax and enjoy, because you're about to start the most exciting adventure you and your children will ever have been on.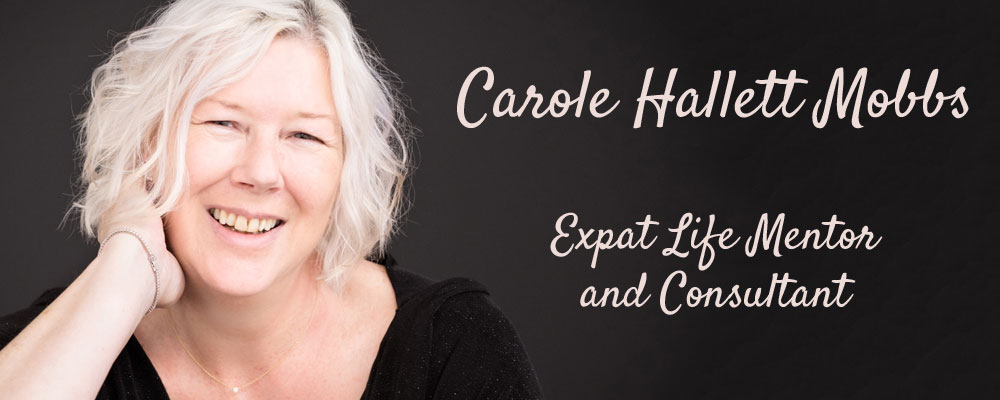 I can help YOU with YOUR move abroad
I offer one-to-one support and targeted help and advice to help YOU navigate your own expat journey. I can make sure you are well-prepared for expat life. Hop on a FREE CALL with me to find out more
Let's chat!