8 top resources for home schooling
Getting started on home educating your child can be a daunting prospect. Trying to think of educational activities and things to do each day is enough to give any loving parent a bit of a wobble from time to time. But don't panic, because you can do this!
Home educators have a wealth of different approaches to learning, from the very structured, timetabled classroom types through to unschoolers who give the child complete autonomy when it comes to learning. Whatever your own approach, sometimes it helps to have some support and guidance behind you, and something to steer the direction and depth of learning as you go.
[x_pullquote type="left"]The resources here follow and support the UK National Curriculum.[/x_pullquote]We've put together some of the best resources for home schoolers with primary aged children, covering both KS1 and 2. The resources here follow and support the UK National Curriculum, and could be very useful if you're starting to feel lost in the mass of information you want to stuff into your children's heads.
BBC Bitesize
BBC Bitesize has a wealth of education resources, organised by subject and split into KS1 and KS2 resources. The topics and depth of information follow the British curriculum, and are accessible from all over the world. Most activities take the form of a game, making it more interesting and fun for the child. Topics are limited to maths, literacy and science, but you can access more subjects on the Schools page here, including art, citizenship, RE and even school radio which offers a number of educational podcasts and audio downloads.
Twinkl
At Twinkl, you can choose to download and print a whole ream of activities, designed to meet attainment targets related to the UK National Curriculum. Sort resources by the age of the child, and by the topic, to find lapbooks, ideas on craft activities, worksheets, project ideas and more. If you like topic based learning, this resource will be your best friend. Some downloads are free, others require a small monthly subscription, with variable fee based on your requirements (see fee details here).
EdPlace
A new online home education resource is EdPlace. Here you can find thousands of worksheets for English, Maths and Science, all developed by qualified teachers and based on the National Curriculum. Worksheets are all online and interactive, or you can choose to print them off if you prefer. You assign your child work to do, they complete it, and you see how they scored. You can even add incentives to encourage them to complete tasks, and will get support from the website on where they should be focussing their efforts. Get a 14 day trial for just £1, then sign up for all subjects for a year for £99, or £66 for just one subject.
Cambridge Home School
The Cambridge Home School is a more 'school-like' experience for those children who need more structure in their educational lives. Operated by qualified teachers, they provide individually tailored education to pupils via online live lessons and interactive classroom environments. For primary school aged children, they really do cover every subject you could require, from literature and language through to history, Spanish and art and design. The 11 subjects are delivered via 13 taught lessons per week, which can be attended live, or downloaded later for a more flexible timetable. Costs start from £65 per week, but you can sign up for a free trial on the website.
TED-Ed
If you have more independent learners who want to answer all the bigger questions, TED-Ed is your new best friend! From bitesize videos answering all life's major questions, like "what are those floaty things in my eye?" and "why do my knuckles pop?" through to more in depth sessions looking at everything from the basics of the period table through to string theory. All lessons are free, and the perfectly explained videos make this a joy to engage with.
Reading Eggs
Reading Eggs are a firm favourite with many homeschooling families, and now that they've introduced 'Reading Eggspress' for older readers and 'Maths Seeds' for number work, there's more to take home from this website than ever before. Children have to complete reading tasks, from basic phonics and letter recognition for the little ones through to correct punctuation and tricky spelling for older ones, to progress through the map. There are books to read, games to play and eggs to collect, which can be spent on personalising their character and its home. Home educators can get a discount on membership, so contact the company directly before signing up.
Oxford Owl
Oxford Owl is a free service provided by Oxford University Press, to support learning both in school and at home. As a parent, you can download around 250 free ebooks to help your child hone their reading skills, as well as lots of ideas for games, activities and tips to support literacy development. There's a section to support maths development too, and even support with preparation for the eleven plus examination.
Education Otherwise
Education Otherwise is probably a group you've come across if you've already started home educating your child. They have so many resources to support and encourage home educators, it's worth taking a wider look at their website. However, for the purposes of resources, it's a good idea to check out their 'links' page, which has direct links to learning resources from organisations all over the world. Most are free, and when combined can provide a wealth of information to help your child delve deeper into the topics they are interested in.
There are so many more resources out there, both online and offline, so do keep your ear to the ground to discover more ways to learn with your child. It can help to be in the loop on social networks like Facebook, where other home educators will be sharing ideas and resources they've found from day to day. YouTube is another great source of tips and advice, as are homeschool blogs and forums.
Home educating doesn't have to be expensive, time consuming or stressful. Work alongside your child to develop their interests, and enjoy this time with them while they are still little.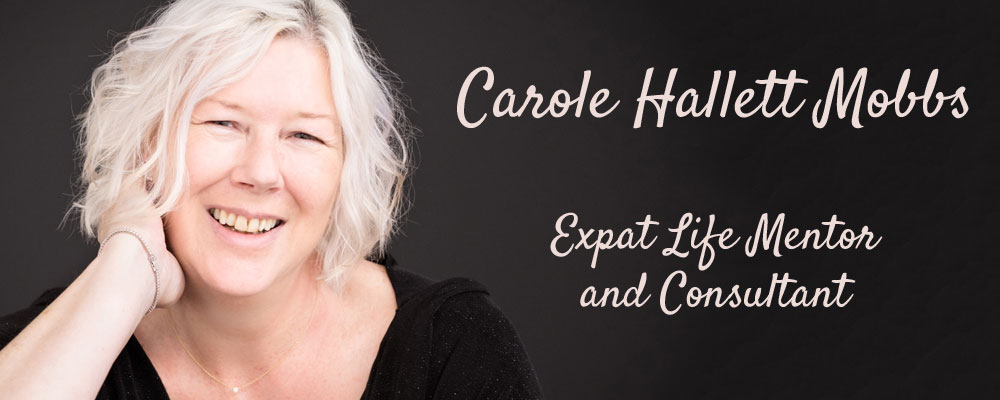 [x_callout type="center" title=" I can help YOU with YOUR move abroad " message="I offer one-to-one support and targeted help and advice to help YOU navigate your own expat journey. I can make sure you are well-prepared for expat life. Hop on a FREE CALL with me to find out more" button_text="Let's chat!" button_icon="comments-o" href="https://bookme.name/expatability/" target="blank"]