10 things I can tell you about giving birth in Spain
(part 4 of 4)
A personal birth story
Concluding the birth story of Bibsey Mama:
10. On a positive note, in my experience the food is good in Spanish hospitals.
Take advantage of this and eat as much of it as you can before leaving the hospital, even if your partner or someone else is on hand to cook at home. We found meals incredibly hard to pull together in the first few days and I felt like some kind of feral animal wolfing food down in the few moments that I could grab between doing whatever it is I was doing with Bibsey. It's all a blur now.
OK. So, looking back, I was unprepared. I was sad for a long time after the birth. Not depressed, but sad every time I thought about the birth. I didn't feel that I had done my best. I felt that I had been weak and useless.
Friends had told me to consider each dreadful contraction as being one step closer to meeting your baby. I was sad looking back because by the time she arrived, I had completely lost sight of the end goal: holding my baby. I almost didn't know what I was doing there anymore. Her arrival was traumatic for her, for me and Mr B. I think we sometimes forget or underestimate how scary this whole experience is for the fathers.
When Bibsey finally arrived they checked her over and I was allowed to hold her after a couple of minutes before they whisked her away (she was gasping a little for air). We don't really know what she went through during that short time we weren't with her.
Enough! I could of course go on and on.
I only that hope that this may help someone prepare for the labour ward in Spain, or anywhere else for that matter, and that they will have the best birthing experience possible.
I know that the staff at the hospital where Bibsey was born did everything they did in order to protect her and I am grateful that she was finally delivered safe and sound. Here the emphasis is very much on the safety of the child, and rightly so. As a result they have a good infant mortality rate. However, I do think a little more care could be given to the wishes of the mothers and fathers.
I know some women who have had smooth home births and I admire them for making that choice. I actually believe, although I can never be sure, that I would have had a more straightforward and less traumatic experience if I had done something similar. I think that it was the stress and fear caused by the proddery pokery in the hospital that caused my labour to slow down leading to the final intervention with the ventouse.
I also believe, knowing what I know now, that next time (should there be one) I can still hope for a natural birth and an experience that I can look back on without feeling sad and disappointed.
I am a first-time, full-time mum to Bibsey (born in Spain, Spring 2010) living up a mountain in Andalucía and blogging about it. My blog gives what I hope is a mostly entertaining perspective on life for an expat mummy in Spain: the ups and downs of living in Spain and the joys and humiliations of pregnancy, childbirth and parenting. I believe there is no such thing as too much information so there may occasionally be a word or two on constipation, bowel movements and piles.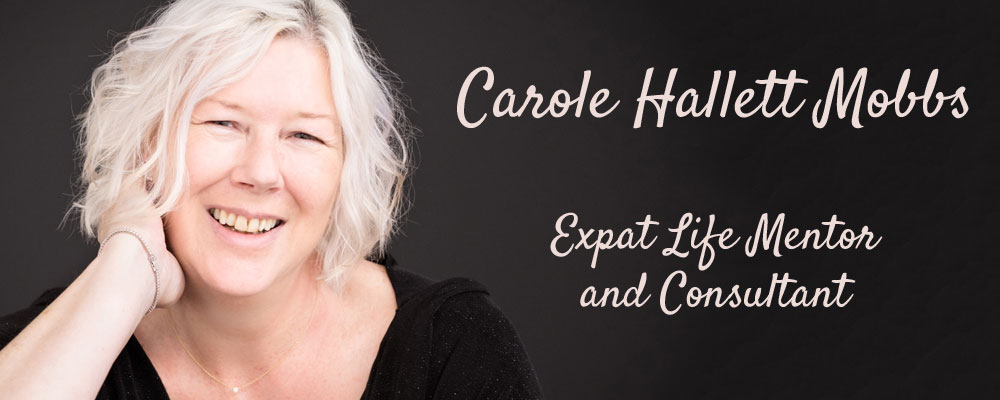 Find out how to prepare for the reality of relocation
I offer one-to-one support and targeted help and advice to help YOU navigate your own expat journey. I can make sure you are well-prepared for expat life. Hop on a FREE call with me to find out more
Let's chat!