Islamabad 2008
"That was a bomb. A big one"
It was a sound I will never forget. At the time, I didn't know what it was – a sort of wumph – but my husband later told me it was the sound of the bomb blast sucking in the glass on the patio doors of our modern house on the British diplomatic compound in Islamabad.
I must've heard the bomb itself as well, as I remember my husband (who knows more about these things than I do) telling me "That was a bomb. A big one". But the next sound I remember was screaming from outside. It was one of the most confusing moments of my life. We ran outside, then instinct took over and I ran back inside the house, up the stairs and checked on our two young daughters. They were, of course, fast asleep, blissfully unaware of the drama unfolding outside.
Islamabad Marriott Hotel bombing
It was September 2008 and, although we didn't know it immediately, a huge bomb had just been detonated outside the Marriott Hotel, Islamabad – one of the only places we were told was deemed "safe" for us to visit.
We had eaten at the restaurants within the hotel, taken our children there to buy ice-cream and look at the enormous fish tank in the entrance hall, I had had a pedicure there just a few days previously.
The bomb killed 54 people, injured hundreds more (including some of our friends and colleagues from the High Commission) and created a six meter deep crater just outside the hotel entrance.
The screaming we had heard turned out to be the wife of one of our neighbours who had been on his phone to her at the time of the blast. He had been picking up a Chinese takeaway from one of the restaurants in the hotel, and the blast had thrown him from his feet. She had heard it all and naturally feared the worst. Luckily, he turned out to be pretty well unharmed physically, although I am sure it was an experience he would not have recovered from quickly.
The next few weeks were the most difficult of my life
We had only moved to Islamabad, where my husband had a job at the British High Commission, a couple of months earlier. There had been a series of bombings and attacks earlier that year but we had been told it was "safe" enough for families to move there. Yet from the moment we arrived, everyone was on a knife edge, waiting for the next incident, dreading the news that we knew was almost inevitable.
It had taken us a while to settle in – my daughters were only 7 months and nearly 3 when we moved to Pakistan; the heat was tremendous making it difficult to get out and do anything and most of the other families were still away for the summer.
But we were just getting to the point where things were feeling a little easier – we were finding our ways round the local shops, we knew where to buy meat and where to buy vegetables, we had made friends with people from all sorts of countries, my eldest daughter had just started at the British pre-school on the compound, the weather was cooling down and we were starting to venture out of Islamabad into the surrounding countryside. We couldn't go far and so much of that fascinating country was still out of bounds to us, but it was a real privilege to experience such a different culture.
By Clara Wiggins
Clara's background is in journalism and diplomacy – she worked on regional newspapers overseas and in the UK before chucking it all in, travelling round the world and then joining the Foreign Office. The daughter of a diplomat herself, she has seen the "expat" experience from all sides, including during her own posting to Jamaica and more recently as a trailing spouse in Pakistan and St Lucia. She is now settled back in the UK and divides her increasingly busy schedule between looking after her two young daughters, training as an antenatal teacher, working in a part-time office role and planning her next project – a "rough guide" to being a trailing spouse". She loves writing and just wishes there were more hours in the day.
 Photo: The Marriott Hotel in Islamabad, Pakistan shortly after a massive truck bomb detonated just outside the entrance on September 20, 2008 Photo by Jawad Zakariya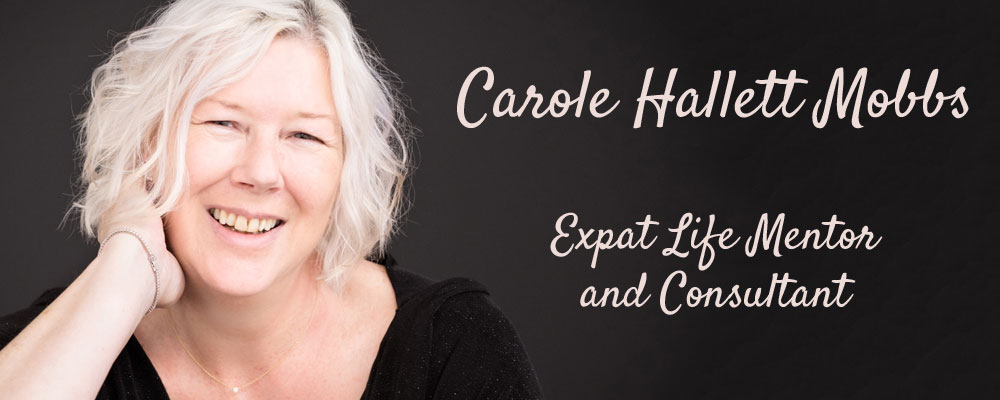 I can help YOU with YOUR move abroad
I offer one-to-one support and targeted help and advice to help YOU navigate your own expat journey. I can make sure you are well-prepared for expat life. Hop on a FREE CALL with me to find out more
Let's chat!