Maintaining a strong parent-teen relationship abroad
Why did you choose to move abroad?
There might be many reasons, but ultimately you were most likely, in one form or another, looking for experiences that would benefit your family. Living in a foreign country can be stressful at times. Having to keep track of passports, visas, accounts, and school transfers is one of the difficulties that comes with the experience. The list could go on and on, but staying on top of your teen's feelings might be the last thing on your mind.
Travelling benefits for families
The expat lifestyle is great for encouraging a global perspective in children. They experience a new culture, learn new languages, and have valuable experiences that you can't find in your home country. There was even a term coined in the 1950s for the children who grew up abroad: Third Culture Kids.
Research has proven there are many benefits learned by living abroad. Over the years, Third Culture Kids tended to have higher academic scores and were able to adapt easily with the increasing global economy. This demographic group tends to display more confidence and adaptability than their counterparts.
A teen's extra baggage for the expat life
The expat lifestyle, like any other choice, comes with a few drawbacks. With all the benefits and opportunities available to raising children in different countries, it is hard to think a child would resist tramping through the streets of London or sipping hot chocolate at a Parisian cafe.
Changing new schools can be more difficult for this age group. Many social circles are well defined by the teenage years and it can be hard to fit in. Teens also need to learn and navigate new social rules and expectations for their new location. What might be acceptable and commonplace in Great Britain could be inappropriate behaviour in South Africa.
9 suggestions to maintain a strong relationship
All of this change can negatively impact a relationship between parents and their teens. Here are 9 ideas for expats to try to minimize conflict with their children:
Begin immersing children in new languages before moving. Watch movies, take lessons, and talk in the new language as much as possible before leaving. This will lessen the communication barriers to making new friends.
Consider a child's stage of life. Try to arrange your trips before the teen years or extend a stay to benefit older children.
Make family time a priority. Be conscious that your child might be lonely. Go out of your way to do things together.
Carefully consider what type of school you want to enrol your children in. Consider the language used to teach the lessons and what the students will be speaking. An immersive experience may be best for some teens, while others may feel more comfortable in a school taught in their native language.
Look for other expats or support groups to join. Give your children an opportunity to develop friendships with their peers who understand the stress of moving to a new country. Plus, they will have insider knowledge of the area you are living in.
Establish a normal routine. Try to avoid disturbing the family schedules, meals, and routines. Children and teens are undergoing stress from relocating, but keeping things predictable will help ease the transition.
Seek clubs, activities, or classes for a teen to meet new friends. Look for different ways to encourage friendships or your relationship.
Monitor your child's internet and social media for safety. Peripatetic teens desire to stay in touch with their friends and this often requires communication across countries and time zones. Well-travelled children might use less discretion when adding people to their networks. You can purchase an app which allows you access to all their texts, messages, and contacts to prevent a threatening situation from developing. Some apps also have GPS tracking capabilities which can be lifesaving.
Arm your child with a device that allows them to foster their established friendships. Let them use technology to chat, Skype, or share photos. It might ease the sting of moving.
Where I'm from…
Adolescence can be a traumatic period of life no matter where you live. A child's body is undergoing great change influenced by hormones. However, if a child is torn from their comfort zone and close friends, this stage of development can be more difficult to handle while in a strange or uncomfortable place.
Children who grow up abroad might have difficulties identifying one place to call home. They were raised around the world, with a variety of influences and experiences.
A teen might not have a well-defined hometown experience, but they are truly children of the world.
By Amy Williams
Amy Williams is a journalist and former social worker based in Southern California.As a mother of two, she hopes to use her own experience as a parent to help other parents raise their children to be the best that they can be.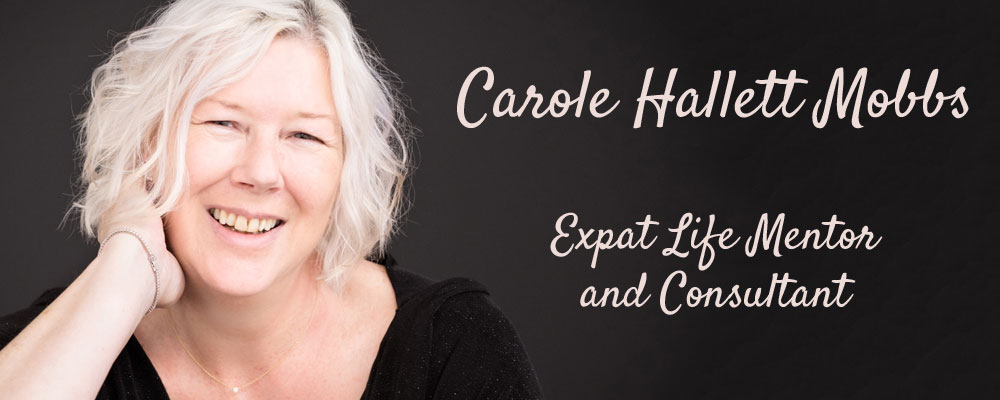 Find out how to prepare for the reality of relocation
I offer one-to-one support and targeted help and advice to help YOU navigate your own expat journey. I can make sure you are well-prepared for expat life. Hop on a FREE call with me to find out more
Let's chat!