When expat life doesn't work out
Despite our best intentions, relocations don't always work out the way we hope and expect. For a whole host of reasons, the adventure can turn sour and leave expats facing a tricky situation. Sometimes, they can battle through and force it to work but sometimes the toll is too high. So, they might leave early and return home. This has become known as 'expat failure' and is a much talked about phenomenon among expats and businesses alike.
Actually, it's usually businesses who refer to this as 'failure' rather than the people themselves. But for now, I'll stick with the word and come back to it later.
Three common reasons for expat failure
In a nutshell, there are three main reasons why overseas assignments fail – personal, business and cultural. The trouble is, that covers an awful lot of things that can go wrong!
Personal
Despite the weeks and months of research and preparation, some people just find the reality of being so far away from their loved ones insurmountably hard. It's difficult to anticipate exactly how you might feel in that situation unless you've travelled extensively before. Even then, even when travel and distance is no problem, things can go wrong… a sick loved one, a family breakdown, a personal disaster – any one of these things can leave an expat feeling the need to abandon the project and rush home.
Other personal factors include the family and children who have travelled with you. Perhaps they don't settle, don't thrive, can't find work, can't fit in… and the ones you've left behind (making you feel guilty, not being supportive…). If the person working is settling in well, but all the other members of the family are having a really difficult time, what do you do?
There is a whole host of emotional and physical 'problems' that can doom your expat adventure to go belly up.
Business
Online figures suggest that as many as 50% of overseas assignments fail for business reasons. That seems a little high from experience, but even so, it's clear that a lot of people end up not having the job they expected. Many people face job losses in their own countries due to cut backs and redundancies. This is hard enough when you're surrounded by familiarity, friends and family, but when you're supporting your family in a foreign country, the hardship is significantly greater.
Sponsors play a role here too – in many countries an expat is unable to work without a business sponsor. So once that sponsor pulls out –if you lose your job – you may face demands not only to leave the workplace but to leave the country as well.
Cultural
You knew what to expect when you moved, right? You'd talked to other people, researched online and read about it extensively… but there is no substitute for living it.
Cultural adjustment is hard work and it may not work out the way you thought. Culture shock can happen for a whole host of reasons – climate, poverty, cultural sex discrimination and even simple timekeeping (in South Africa 'now' doesn't actually mean now, for example, and the Spanish are famous for mañana).
Every day expat life is Hard Work.
All these and more can all play a role in making you feel alien and uncomfortable. In short, making you want to give up and go home.
The psychological impact of leaving early
Failure, by its very nature, is demoralising and upsetting. Once we start to believe we will 'fail' everything becomes more difficult – goals become harder to attain, we start to feel less sense of self-worth, the fear of failing causes a decline in performance and we put up barriers to protect us from the inevitable. These barriers push people away, prevent us from reaching out for help and lead to a 'head in the sand' mentality that ultimately seals our fate. Plus, if we 'fail' once we are much less likely to even try next time – the move becomes impossible and we shy away from further embarrassment.
The psychological impact is therefore immense but there's something important to consider here that lends us a clue – once you start to believe you'll fail, you will fail.
The financial impact of expat failure
Where shall I start? Moving overseas is an investment – a personal one and, if your move is sponsored, a business one too. If your workplace is offering you the opportunity to move overseas, the chances are they're offering you a financial incentive to get you to agree to go. An increase in pay, maybe a place to live, the opportunity to take your family with you, your kids' schooling paid for… all these things carry a price tag and the price of a relocation is high.
When the assignment fails and the business has to cut its losses, there is a detrimental effect to the bottom line, which will not leave you in a position of favour.
What about personal finances too? You may have sold your house, moved your bank accounts, sold all your furniture and tied up everything you own in anticipation of an extended absence. Coming home early could be an expensive decision. You may also have to repay some of the company's relocation costs, for example, school fees.
Can expat failure be avoided?
If the failure is prompted by a business decision, such as cut backs and job losses then probably not. That seems gloomy, but we can't assume responsibility for higher business decisions and once we lose our means of financial support, the options become very limited indeed.
Sometimes businesses are guilty of 'mis-selling' the job abroad, so you end up doing something you didn't sign up for.
Many moons ago in the days when tech was just taking off, I travelled from the UK to Brussels for a very exciting job interview. Advertised as heading up a brand new, innovative technical section of a very well-known mobile phone company, it was fabulous. Salary and relocation package was excellent. And I got the job, hurrah! But when I came to sign the contract, I noticed – hidden away in the small print – that the whole financial package had disappeared; the salary was less than a 10th of that advertised. Thank goodness I noticed before I packed up and left. I'm sure this kind of thing would no longer happen, but it's worth making sure everything is in order before you say yes.
However, when it comes to personal or cultural failure, there are some steps we can take to avoid bailing out early.
Research and proper preparation
It all starts with… yes, research and preparation. I know I keep on about this, but it's so important and so many people don't know what to expect when they move abroad.
You may feel like you've done enough but there is never any harm in going the extra mile. Managing your expectations – knowing what the culture in your town of village is going to be like; knowing what to expect from your child's new school; knowing what work you will be qualified and eligible to do (which may not be the same as your home country) will all help you to understand what life might be like and to prepare yourself emotionally as well as physically and academically.
Be flexible
Whether you've moved with your job, moved for the adventure or moved because you fell in love, get into the mindset of flexibility and adaptability. Daily life in a new country will not be the same as it is at home and you will have to make some lifestyle changes. You would be surprised how many people somehow expect their new country to be 'just like home'.
Be prepared to make decisions too – lots of them – and don't leave them until the last minute. If your child isn't happy at his or her new school, change it. If your partner isn't happy in your new house, move. Nothing needs to be forever and approaching every change as a temporary transition can really help everyone to avoid getting depressed and overwhelmed.
Avoid assumptions
Don't assume it will be easy to find a job. Don't assume that the beauty of your location will make every day a walk in the park and don't assume that the rest of your family will adapt easily just because you want them to. In fact, if you're going to assume anything, assume that it will be hard work, that some days you'll feel like you just don't want to get out of bed and that you may never 100% 'fit in'. Setting your expectations low and then going for the adventure anyway is a far better recipe for success than expecting every day to be easy, filled with excitement, fun and laughter. Always have a Plan B.
Most expats who find it hard to settle are those who make assumptions. Those who assume they should be able to find a Thanksgiving turkey in a small African town; those who assume they will be welcomed with open arms into any job they want; those who assume that everyone has the same outlook on life that they do – these are the mistakes a lot of new expats make – assumptions. It is fairly normal to make assumptions, I guess, but it's how you deal with the realisation that life is different overseas that makes the difference. If you can laugh at yourself and make personal adjustments, you should be fine.
Stop calling it FAILURE!
Who cares if the expat life isn't for you? At least you tried! Calling it 'expat failure' is negative and derogatory. We don't call it 'employee failure' when someone quits their job to do something different, or 'child failure' when our children have difficulties coping in school – so why take on a label that will cause you to doubt future decisions?
Research, be prepared, be flexible, be positive and try. Ultimately, that's all anyone can ask of you and the world won't end if you change your mind.
The key to preventing this possibility is to BE PREPARED! Knowing what you're getting into before you move abroad is vital for a successful expat life.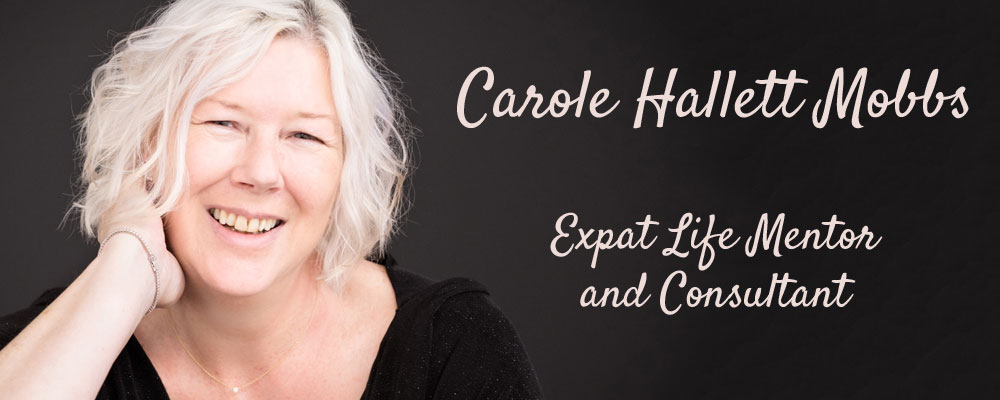 Find out how to prepare for the reality of relocation
I offer one-to-one support and targeted help and advice to help YOU navigate your own expat journey. I can make sure you are well-prepared for expat AND repat life. Hop on a call with me to find out more
Let's chat!