Tips for finding boarding schools
[x_pullquote type="left"]Start looking for the right school at least 18 months in advance of when you want them to start there.[/x_pullquote]More and more expats and international families are looking for boarding schools for the children. This may be because the parents move around a lot, or perhaps the schools in your host country don't fit the needs of your child.
Regardless of the reason, choosing a boarding school for your expat child is a long process. Start looking for the right school at least 18 months in advance of when you want them to start there. There may be cut-off dates for registration and selection exams to sit, so plan ahead.
Start by researching what is on offer. Location is vital, especially for parents living out of the country. Will your child travel back to your host country for holidays? If so, proximity to an airport could be a component of your requirements. If you have family and trusted friends in a particular area, you may prefer to select a school near them to provide holiday care.
What is the 'right' boarding school?
[x_pullquote type="right"]The key point to look for when researching boarding schools as an international parent, is to ensure they provide full boarding.[/x_pullquote]Each child has different strengths and weaknesses, likes and dislikes. Try to find a school that will enable your child to flourish. This doesn't necessarily mean that will be the same school your friends' children go to, or your old school. Some schools specialise in particular sports; others focus intensely on academics; some may focus more on the arts while many combine all these to a greater or lesser extent.
The key point to look for when researching boarding schools as an international parent, is to ensure they provide full boarding. This is the most suitable type of boarding school for children of overseas families. True full boarding schools are becoming quite rare now (in the UK), but can still be found by very careful research.
Full boarding school
A full boarding school is a seven-day-a-week school – weekends are spent at the school. Full boarding schools are ideal for overseas parents, military families and those who move frequently. Finding a true full boarding school is tricky though. Many true full boarding schools have lessons on Saturday mornings and most will have sports fixtures.
Although many schools offer full boarding, in reality there may not be that many kids who stay in the school over the weekend. If your child has nowhere to go each weekend, those days spent alone in the school may have a detrimental effect on them.
Published boarding figures may not tell the true story about how many children actually stay in the school over the weekend. You need to ask this question directly when you visit and keep asking everyone you meet at that school. Make sure those children who do full board are within your child's year group, and preferably the same gender, so they are able to make viable, strong friendships.
As an overseas parent you must have a UK-based guardian. This is a legal requirement. (Other countries may have different rules, so do check for yourself if you're considering boarding schools elsewhere).
You also need to make your own arrangements for where your child goes for holidays and exeats. Most schools have at least one mandatory exeat each half term.
Weekly or fortnightly boarding
Children leave the school at the weekend or every other weekend. While this isn't perfect for most overseas parents, it may work well if you have a reliable carer or guardian very close by.
What next? School open days.
Once you've researched the schools thoroughly, you then need to visit them.
Open days are usually the first stop and schools often hold open days at various points throughout the year. If you're lucky then the open days will be all around the same date.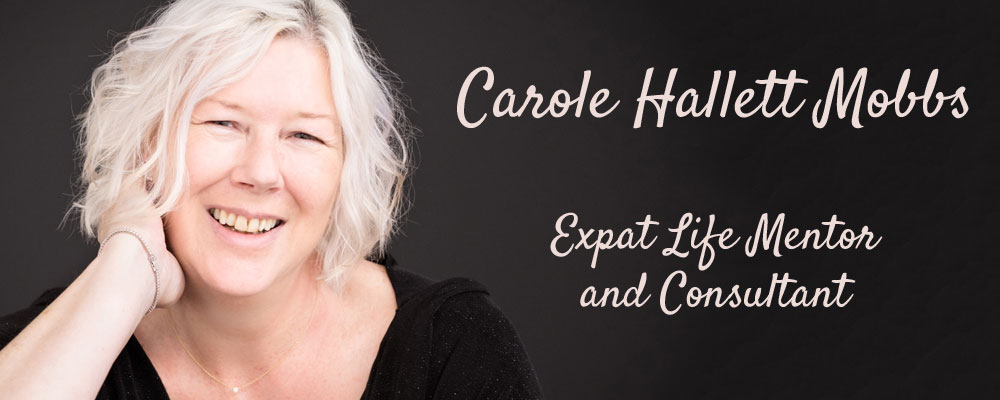 [x_callout type="center" title=" I can help YOU with YOUR move abroad " message="I offer one-to-one support and targeted help and advice to help YOU navigate your own expat journey. I can make sure you are well-prepared for expat life. Hop on a FREE call with me to find out more" button_text="Let's chat!" button_icon="comments-o" href="https://bookme.name/expatability/" target="blank"]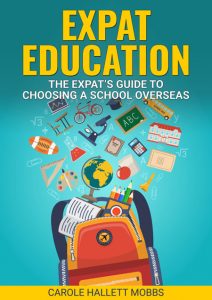 Choosing the right school for your child is one of the hardest decisions you'll make as an expat parent when moving abroad. There are many education options around for expats, and so much depends on your individual family set-up and child that there is no 'one-school-fits-all' solution. Each child is different and each country's school system is different, even within the 'generic' international schools. Also, families differ in their requirements and aspirations, and even relocations vary greatly. What worked well for you all in one country won't necessarily be replicated in your next move.
It's easy to get very stressed at this point. Don't panic! I've put together this book to help you kick-start your search for the best type of school for your child. Now available on your local Amazon.
[x_button shape="rounded" size="regular" float="none" href="https://www.amazon.co.uk/Expat-Education-Expats-Choosing-Overseas/dp/1794381767″ target="blank" info="none" info_place="top" info_trigger="hover"]Buy from Amazon[/x_button]
[x_button shape="rounded" size="regular" float="none" href="http://expatchild.com/an-expats-guide-to-choosing-a-school-overseas/" target="blank" info="none" info_place="top" info_trigger="hover"]More detail on the book[/x_button]