TCK life – part 3
Cecilia continues her TCK story.
On the road again
After four years in the U.S., I was ready to get out. By my third year I was in the thick of planning where to move with my parents. With State Department posts there is no guarantee that you will get your first, second, or even fifth choice but you can at least see what is available at your level and list them accordingly. We were torn between Istanbul and Chennai, and ultimately a return to India proved to be the better option because of job stuff.
It meant a lot that my dad actually discussed the move with me and let me feel a part of the decision-making process. While I know that this is not always possible, NEVER keep your child in the dark until the last possible instant. I have a couple of friends whose parents did this and it always ended up worse because they did not have time to cope and say goodbye. If a move is a real possibility, tell your children and treat them with respect and honesty.
The international school connection
Going back to India was amazing. Sure, I was headed to South India this time and to a much smaller school, but I was returning to other people like me.
I have gone to international schools my entire life and so I really cannot speak for those TCKs who ended up in local schools. International schools have a culture all of their own and if I am from anywhere it is the international school environment. With fellow students from all nationalities, private school privileges, world-class teachers, and the opportunity to travel frequently, what's not to love? I again made some bosom buddies who understood me and I experimented with all the regular stuff that teenagers abroad experiment with. I got to go to clubs, I drank, I engaged in somewhat reckless behavior with auto rickshaws. And I learned from every mistake. I also was very lucky to make these mistakes surrounded by people who loved and cared for me deeply and made sure that I was never in any serious danger.
Relocating again!
When it came time for me to leave my senior year of high school, I was miserable. After going through the option of staying with friends on a three month basis to round out the year, my parents wore me down and convinced me to move to Manila with them. I have rarely been so grateful to them for forcing me to do something that I did not want to do. My parents were stationed in Manila for a total of four years. That meant that I would spend three years of college visiting them in a country that would have been foreign to me if I had not gone with them. I would not have had friends and I would have felt isolated whenever I visited. Because I did what no teenager wants to do and was uprooted my senior year, I relished my visits back to Manila. I had a community to return to. I have more friends around the world than I would have had otherwise. I have more people that I am connected to because of random occurrences than if I had just stayed put. I think it is really important to remind your child that even if moves are terrifying, there is always a silver lining. There are always new friends to be made, new experiences to be had, and a new country to make your own.
TCK benefits
This is the real benefit of being a TCK. We are able to move and adapt at will. Sometimes it is forced but we can do it. We are equipped with more life skills by the time we graduate from high school than most people are by the time they graduate from college, if not graduate school.
Never think of moving abroad as a deprivation of any sort. It is the greatest gift you can give your child. I am forever grateful to my parents for dragging me around the world with them. It is worth every neurotic questioning of where I am from, worth not being able to articulate my background, and it is most certainly worth a few tears shed.
by Cecilia Haynes 
Cecilia is a diplobrat who was born in Hong Kong and grew up in Calcutta, Taiwan, Beijing, New Delhi, Virginia, Chennai, and Manila. Finding that repatriation did not agree with her, she moved to Hong Kong after graduating from university. From there she ate a trail through Lhasa, Dharamsala, and Xining before finding a wealth of sun and food in Alanya, Turkey. Her itchy feet have stilled in the Mediterranean Sea, at least for the year.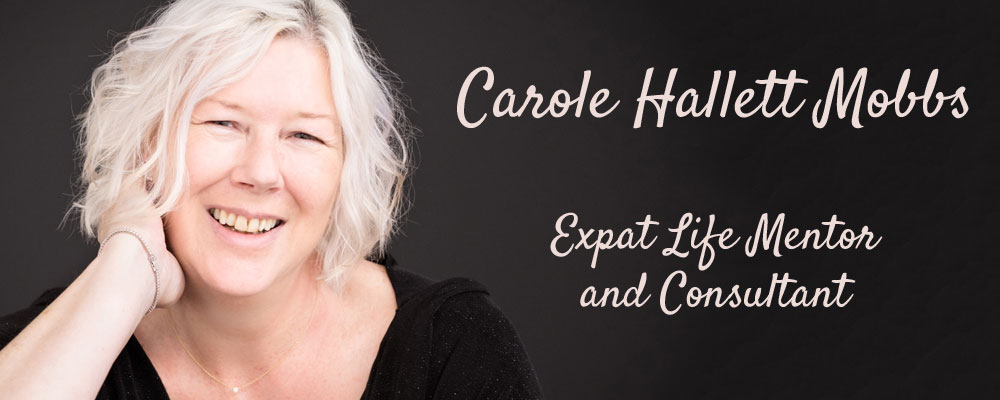 I can help YOU with YOUR move abroad
I offer one-to-one support and targeted help and advice to help YOU navigate your own expat journey. I can make sure you are well-prepared for expat life. Hop on a FREE CALL with me to find out more
Let's chat!