What stress can an expat possibly have?
I don't assume that everyone who visits this site is excited and thrilled by an overseas move – searches that arrive here indicate that this is far from the case.
Moving overseas causes stress and anxiety even when you are excited about, and fully onboard with, the relocation. But if you don't want to move to a particular country, or you feel you have to move abroad to keep your partner happy and in work, then the stress can become out of control.
Stresses can happen any time, any place, anywhere
Even if you're already living overseas the stress of expat life can take its toll. Life and all its ups and downs carries on regardless of where you live. Perhaps your children aren't coping in school for whatever reason, maybe you have aging parents thousands of miles away to worry about or you're finding it impossible to find work of your own or even make friends.
Living overseas is not a holiday
Forget all those people who exclaim jealously that you're living in so-called 'paradise' (ie anywhere other than your 'home' country!) and therefore can't possibly have any 'real' problems. They are wrong. Expats have exactly the same problems as anyone else, big and small. Just because we live overseas it does not mean that we are on one endless holiday. Life goes on.
Just dealing with basic aspects of daily life in a different country can be difficult: What are the rules of driving at this junction? Am I allowed to park here? What is the postman saying to me? Is that milk or liquid yoghurt I've just put in my coffee because I can't read the label? Of course, we soon get used to all these kinds of examples but it's never at the same familiar level as dealing with stuff at home. There is a constant, low-level pressure at all times.
Difficulties are not location dependent
Illness and accidents can happen anywhere. These would be stressful enough in the home country. Negotiating a foreign healthcare system is hard work, however well-prepared you are – and that's on top of the worry you're already feeling.
Depression isn't location dependent. It can happen to anyone regardless of where they're living. It doesn't matter if you live somewhere sunny and warm, with your own pool and home help. If the chemicals in your brain unbalance, you  become depressed: it's got absolutely nothing to do with lifestyle.
Expat child stress
Not every child copes well with moving around, either. Of course, this depends on your child and your own situation. If you've emigrated permanently then it is unlikely to be as much of an issue than those who have to move countries every couple of years or so. This way of life appears to be easier when the child is very young, but once they've started school most kids prefer to stay put. Even if they seem to cope well, keep a close eye for issues that may arise. You know your child best. They may well appear resilient and fully able to cope, but problems may be developing under the surface that become more obvious as they grow. And then the teenage years hit!
Yes, yes, we know that we're giving them a fantastic opportunity to see the world and experience other cultures. They have the chance to try activities, food and see places many others only dream of. But all a child really craves is stability and security. While they're very young, you provide that for them. However, as they get older they look to their peers for this. Their friends become more important than you… and then they, or their friends, move away. Sometimes you have to put their needs above your dreams.
A friend of mine relocated every year or two throughout her childhood. She says it was OK when she was very young but became intolerable once she reached about 10 years old. She loathed always being the 'new girl' at school. She went from being a straight-A student to not working at all. She didn't bother to make friends as she knew she would be leaving again soon. Now an adult, she is very settled, but it's taken her a long time to reach contentment. She rarely, if ever, travels anywhere now and is a real 'home-bird'.
Not all overseas relocations are 'heaven on earth'!
Aspects of 'relocation reluctance' have been discussed here in the past. You may find these articles useful:
The reluctant expat

: What happens if one of you doesn't want to move overseas? Advice and help to overcome this problem.
Overcome relocation reluctance: Exercises and more advice to help you deal with anxiety over moving abroad.

Trouble in paradise

: A personal story on how what others perceive as 'paradise' often is the opposite when you have to live there.

An unhappy expat child

: How to recognise if your child is unhappy and how to deal with it.
Expat Child Syndrome: A term used to describe the emotional stress some children experience when they move abroad.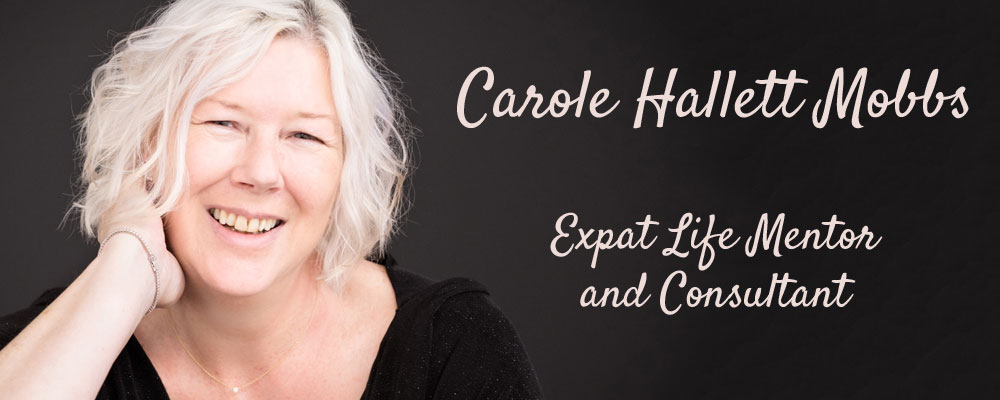 How to Make Sure This Doesn't Happen To You!
I offer one-to-one support and targeted help and advice to help you navigate your own expat journey. I will make sure you are well-prepared for expat life. Hop on a FREE CALL with me to find out more
Let's chat!