What is Expat Child Syndrome?
Expat Child Syndrome, which is commonly shortened to ECS, is a term that is used to describe the emotional stress some children experience when they move abroad. In this post, I want to take a look at the issues expat children may face while also delving deeper into what ECS is, what causes it and what symptoms your kids may experience.
Moving to a new place is a big step in anyone's life. It's a new chapter and a new adventure, and if you are feeling apprehensive, just think about how your children may be feeling. There are always challenges and hurdles when moving to a new location, and your children will face challenges too, albeit of a different kind.
What issues do expat children face?
New and unfamiliar situations can be intimidating, and sometimes even traumatic, for people of all ages, and this is even more so the case for children who don't fully understand the move to a new location nor do they know what to expect. This feeling of unsettledness can be a huge challenge for a lot of children.
[pullquote type="left"]It can take one little thing… to make a child go into their shell and miss their home country and their old friends deeply.[/pullquote]Of course making new friends is one of the biggest hurdles, especially for children who are shy or have language barriers to contend with. It can take one little thing, such as a difficult day at a new school, to make a child go into their shell and miss their home country and their old friends deeply. You also have to consider that you are likely to be much busier than usual, as you will be dealing with your own adjustment process, having taken on a new home and job for example, which can make the child feel even more alone.
Your child may also grieve for their old home. Being separated from family and friends is something most children will not have experienced before, and therefore it's not an exaggeration to say that it can almost be a period of mourning for a young kid when they move to a new place and leave everything they know behind.
Emotional stress in expat children
As mentioned, ECS is a psychological term to describe the emotional stress experienced by expat children. This is most commonly found in children who are between the age of 10 and 15 years old. This is a tough period in most kids' lives in any case, as their hormones are changing, and they're dealing with all of the usual challenges that come with growing up. However, children of this age are also heavily reliant on their social circle, which makes it even more difficult for them to be separated from their friends.
[pullquote type="right"]There's no set list of symptoms to look out for, as ECS can manifest itself in a whole host of different ways.[/pullquote]There's no set list of symptoms to look out for, as ECS can manifest itself in a whole host of different ways. It all depends on your child and their personality, as well as how deeply they have been affected by the move to a new country.
You need to pay close attention to your child's behaviour, as a change in their attitude can be a key indicator that they are suffering from ECS. You may notice that they are being more disruptive than usual and uncooperative, or they may withdraw themselves, showing signs of loneliness and seclusion.
Communication and time
It can be very easy to dismiss this as them 'acting up' because they didn't want to move abroad in the first place, but it's important to give your child support during this period. If you have relocated with your partner, you will have each other to lean on during times of stress. But your child often has to cope with all the challenges on their own and it can be even more difficult for them to channel their feelings or even understand why they are feeling this way.
In a lot of instances it is simply a case of time; your child may start to settle down, and as they spend time in their new location they may start to realise the great things about their new home and the benefits of their relocation. However, if ECS does not start to disappear, then psychological issues may develop and this can often be as a result of a difficult time, for instance, struggling to make friends. In such cases, it is not uncommon for ECS to show itself in the form of resentment against you for making them move away from home.
Hopefully you now have a better understanding of Expat Child Syndrome; what it is and how it can manifest itself. This is something a lot of children experience when they relocate – there's no way to prevent it, but by being prepared you can manage the situation better to help your child have a comfortable and happy move.
In the next post on this topic I take a look at the ways you can help your kid during this period, so here's 'Part 2'.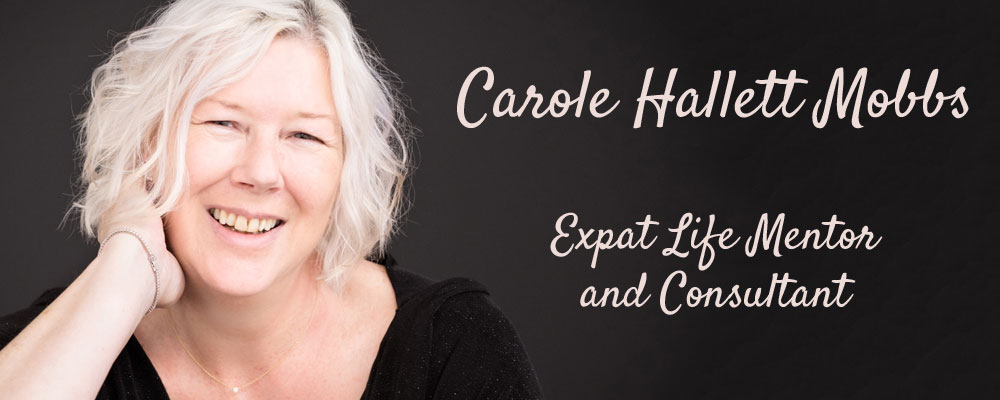 [x_callout type="center" title="Find out how to prepare for the reality of relocation" message="I offer one-to-one support and targeted help and advice to help YOU navigate your own expat journey. I can make sure you are well-prepared for expat life. Hop on a call with me to find out more" button_text="Let's chat!" button_icon="comments-o" href="https://bookme.name/expatability/" target="blank"]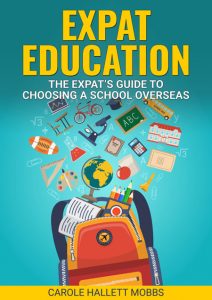 Choosing the right school for your child is one of the hardest decisions you'll make as an expat parent when moving abroad. There are many education options around for expats, and so much depends on your individual family set-up and child that there is no 'one-school-fits-all' solution. Each child is different and each country's school system is different, even within the 'generic' international schools. Also, families differ in their requirements and aspirations, and even relocations vary greatly. What worked well for you all in one country won't necessarily be replicated in your next move.
It's easy to get very stressed at this point. Don't panic! I've put together this book to help you kick-start your search for the best type of school for your child. Now available on your local Amazon.
[x_button shape="rounded" size="regular" float="none" href="https://www.amazon.co.uk/Expat-Education-Expats-Choosing-Overseas-ebook/dp/B07L9J8C17″ target="blank" info="none" info_place="top" info_trigger="hover"]Buy from Amazon UK[/x_button]
[x_button shape="rounded" size="regular" float="none" href="http://expatchild.com/an-expats-guide-to-choosing-a-school-overseas/" target="blank" info="none" info_place="top" info_trigger="hover"]More detail on the book[/x_button]