Road trips!
Well, we made it! So far, anyway… My to-do lists were completed just in time.
Our trip to the UK was a success. In no way can I call it a holiday as there was just too much to do, but we managed a few lovely days out amongst the frantic rushing around.
Having only visited England in the Summer holidays for many years, it was wonderful to see a British Springtime again. It's my favourite season and I do miss it. Familiar views looked very different at this time of year and we did many double-takes, "I haven't seen that before!" as the naked, winter fields and trees opened vistas not normally seen. Having left Berlin with in freezing temperatures and with snow still lying on the ground, this was a beautiful surprise; and the sun even shone on some days!
Daughter and I flew over just before my birthday and we stayed with my mother who insisted on making a special day of it. I was thoroughly spoiled, which was wonderful.
Husband drove across Europe with the dog a few days later.
One of the aims on this trip (apart from settling daughter in her new school) was to finish buying school items such as clothing and shoes. Germany is no place to attempt to find anything remotely resembling school uniform, because school uniform isn't worn there. So everything had to be sourced from the UK.
In the large towns local to my mum's home I was horrified to see first-hand the effects of the recession; so many shops had closed down, and those that remained open had limited stock. Although we visited the same places last summer, the changes over these last few months were marked. I hope it picks up very soon; it must be causing so much hardship.
We had to visit many towns in order to get all the items required… and then everything had to be labelled. Hand-sewn name labels, not transfers or stamps – the rules were 'sewn'. It all took the entire three weeks we were over there!
Storage facilities
The other aim was to transfer some possessions into storage. We've travelled with extraneous items for too long and it was time to rationalise our belongings.
This is why husband made the 14 hour drive over. The car was packed to the brim with belongings we couldn't bear to dispose of, but also didn't want to take across the world again.
We popped to my house in Devon for a week, which is always very restful for me.
All too soon it was time to return to mum's to pack and take daughter for her very first day at boarding school. <Starts sobbing again>
Thankfully, I'd used up most of my tears when the decision was made for her to board (I spent four solid days crying after that) because she warned me repeatedly not to cry in front of her, or anyone else for that matter, "Too embarrassing, Mum!"
We were greeted at the school by three pupils who immediately whisked us off to the dorm with the trunk and proceeded to unpack everything at top speed. Most efficient! I asked if they would come and pack up the house when we move; they laughed. I was serious!
They took daughter to put away her games kits and other items while we registered with the nurse and completed other necessary things, and then it was time to say goodbye.
It was swift, but heartfelt.
And then she was gone. <Sobs some more>
Modern technology enables us to keep in touch more easily than in times past so we've had daily phone conversations and many emails since then. I've also been able to order some goodies from Amazon to be sent directly to her and these have been very well received.
She is settling in well and the headmaster says we should be very proud of her. Of course, there have been a few homesick hiccups which are extremely painful, but the majority of our phone conversations are cut short by her wanting to rush off to be with her new friends. She's being kept extremely busy, and as term progresses she will find extra-curricular activities to join in too. I should imagine our phone calls will become even shorter at some point.
The relief of having her settled is immense but is much diluted by missing her dreadfully.
The morning after she started school, we started on the interminable drive home, arriving back in Berlin at about 1am exhausted and drained, physically and emotionally.
My minimised to-do list was successful. So I shall do that again.
Now it's time to move onto the next stage:
Travel to London at the end of this week on a girly weekend for daughter's first long weekend Exeat. Yay! I'm really looking forward to this; I have wonderful surprises planned for her.
Declutter ready for the packers survey – date unknown, but could be as soon as a couple of weeks' time. Eek!
Sort out the next batch of 'stuff' to go back to the UK with husband who is driving over for half term.
There's a lot more, but that's what I'm focusing on for the next week.
Oh, and write more articles for Expat Child too, of course!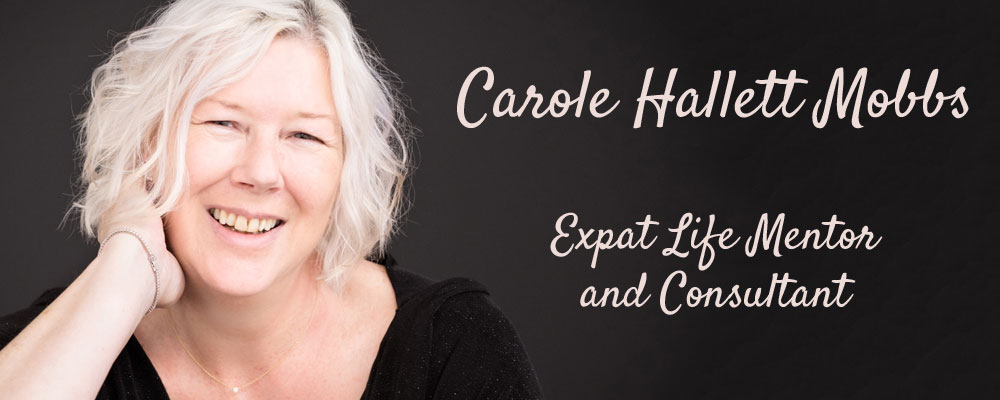 [x_callout type="center" title="Find out how to prepare for the reality of relocation" message="I offer one-to-one support and targeted help and advice to help YOU navigate your own expat journey. I can make sure you are well-prepared for expat life. Hop on a FREE call with me to find out more" button_text="Let's chat!" button_icon="comments-o" href="https://bookme.name/expatability/" target="blank"]