My own expat child
This post is a little different from the normal articles I put on this site. Mainly because it is personal, but I feel it's relevant to ExpatChild as it deals with questions we ask ourselves and our children when we relocate overseas. Besides, it gives me an opportunity to bring up something we've experienced since arriving in Berlin which annoys and upsets me and my daughter (understatement!).
A questionnaire for your expat child
I've just completed a questionnaire sent by a group connected to my husband's company. It was called something along the lines of 'Children Overseas' and asked questions about our life overseas with children.
There was a section that needed to be answered by children. Different age groups had a different set of questions. My daughter completed the ones for her age group – 5-12 years. It was an interesting insight into her thinking. To be frank, most of the answers weren't a surprise as, thankfully, we have a close and very talkative relationship.
Anyway, I thought I'd share the questions with you, along with her answers and my thoughts. You may like to try this with your own children.
One answer gives me an opportunity to rant about something that is currently happening here though, and I wonder if any other readers have experienced something similar and if so, how did you deal with it?
Q: Do you like living in other countries?
A: Yes!
Me: Just as well, really! She doesn't really know any different as she's lived overseas since she had just turned five years old.
Q: Do you know where you were born?
A: Yes, of course! England.
Me: No surprise there.
Q: Do you enjoy school?
A: Hmm, no, err, I guess, most of the time, yes.
Me: She doesn't resist going to school but there have been some issues at the school she's attending. I'm pretty sure she answered what she thought I wanted to hear.
Q: Do you want to go to

Boarding School

?
A: YES!
Me: Again, no surprise as she's wanted to attend boarding school since she read the Enid Blyton books, Harry Potter and watched St Trinian's!
Q: Do you want to travel when you are older?
A: Yes
Me: Some children who grow up overseas like to put down roots when they grow up and others continue to travel.
Q: Do you have many friends?
A: No
Me: It makes your heart break, doesn't it?
She has absolutely no problem making friends, and she actually does have plenty – at school. However, it seems the mothers of these friends are unwilling to allow their child to become properly friendly with her outside of school. More than once I have heard this killer comment, "There's no point being friends with her, she will be leaving soon."
"Soon"? We're expecting to be here for four and a half years! And it's not just from parents; I've had it said to me by teachers too. The children have also picked up on it and are repeating it to my daughter. Honestly, this is the most heartbreaking aspect of all this right now.
This 'outlook' is possibly more prevalent here in Berlin as it's come up several times now, but I have heard it once before, in Japan from a fellow expat, strangely enough. And other parents of expat children say they've experienced the same closed-mindedness too. [Since writing this, many, many people have contacted me telling me similar tales, and most of them are expats living in Germany. You have been warned!] What's the answer? Sadly, I have absolutely no idea. Is it something you have heard and experienced? How did you deal with it?
And the final question…
Q: Where is your home?
A: Japan! Or is it England? Umm, Japan is where I feel most at home – I miss it. But England is 'home', isn't it? Or is Berlin home? What does 'home' mean? I'll just put "I don't know".
Me: Err…!
NB: An update to our personal story if you've just arrived on this post
Shortly after posting this, certain matters escalated at the school my daughter attended here in Berlin and we realised it would be detrimental to her to continue at that school. We had to find another one.
As she had already attended two schools in less than two years in Berlin, there was little point moving her again here – the issues mentioned above would continue as it does seem to be a cultural 'thing'. Besides, we'd only have to move her yet again when we leave. Home schooling in Germany is illegal so even if that was an option for us, we wouldn't be allowed to do it. So we made the decision that she has always wanted – boarding school in the UK. She started there in April 2013.
Whilst it has been hard, it is the best decision we've ever made: academically, personally and in every other way, she is doing wonderfully well there. Her confidence and self-belief, so shattered by her school-time here, is being rebuilt by competent and empathetic teachers who do not bully.
Read more about us here.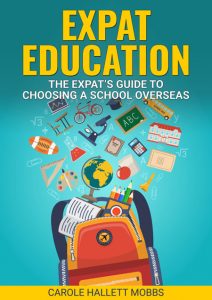 Choosing the right school for your child is one of the hardest decisions you'll make as an expat parent when moving abroad. There are many education options around for expats, and so much depends on your individual family set-up and child that there is no 'one-school-fits-all' solution. Each child is different and each country's school system is different, even within the 'generic' international schools. Also, families differ in their requirements and aspirations, and even relocations vary greatly. What worked well for you all in one country won't necessarily be replicated in your next move.
It's easy to get very stressed at this point. Don't panic! I've put together this book to help you kick-start your search for the best type of school for your child. Now available on your local Amazon.
[x_button shape="rounded" size="regular" float="none" href="https://www.amazon.co.uk/Expat-Education-Expats-Choosing-Overseas-ebook/dp/B07L9J8C17″ target="blank" info="none" info_place="top" info_trigger="hover"]Buy from Amazon UK[/x_button]
[x_button shape="rounded" size="regular" float="none" href="http://expatchild.com/an-expats-guide-to-choosing-a-school-overseas/" target="blank" info="none" info_place="top" info_trigger="hover"]More detail on the book[/x_button]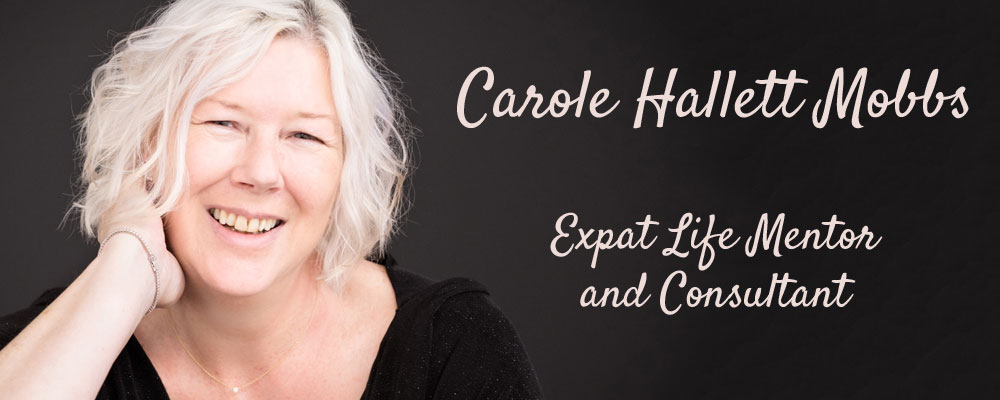 [x_callout type="center" title=" I can help YOU with YOUR move abroad " message="I offer one-to-one support and targeted help and advice to help YOU navigate your own expat journey. I can make sure you are well-prepared for expat life. Hop on a FREE CALL with me to find out more" button_text="Let's chat!" button_icon="comments-o" href="https://bookme.name/expatability/" target="blank"]