Steps to happy travels with young children
(no matter how long the flight)
Shelby continues her invaluable tips for surviving long distance flights with young children; keeping the kids happy and retaining your sanity. Read her introduction here and discover how to plan your trip by reading step 1.
Step 2: Discuss the near future
Begin to involve your child in the trip's preparations. Have them help to organize and pack their carry-on bags with a few favorite toys and a change of clothes. When my kids were a bit younger, they'd also throw in a pair of pajamas for our long flights.
Talk through the travel process and what will happen when you reach the airport – check in, security, immigration. And, depending on your child's age, you may wish to role-play. I've found that playing 'airport security' can help to ease some of the nerves that can accompany a part of flying that is intimidating to young eyes. By role playing, they'll see that their baggage will be scanned and returned to them. My daughter is a great flyer, but the security screening makes her nervous. Role playing has helped to ease some of her fears.
Additionally, there are some great books, at every age level, featuring the process of travel. My youngest is currently enjoying Richard Scarry's 'A Day at the Airport'. Adding these to your child's reading collection is a good, easy way to introduce all that happens during travel.
Step 3: Go forth with confidence
Your bags are packed, you've prepared the magic, your child is at your side and you are ready to travel.
Once you are on your way, tell yourself that you can handle this. Yes, give yourself a regular pep talk and repeat it to yourself as often as needed! It will be a long day (or in the case of international travel, days!), but you will get to your destination eventually.
Break down a massive travel itinerary into manageable mental chunks of time. Don't allow yourself to count down the hours you have left. Instead, focus on one hour or leg of the travel at a time. Continue to focus on your child and react calmly to whatever the day throws your way.
Step 4: Get into the groove and ignore
Unfortunately, every once in a while, a tired, overworked airport or airline staff member will be less than helpful. Sometimes a fellow passenger will roll their eyes as they see a child board the airplane. IGNORE these people. You are doing the very best you can in a situation that can be difficult. Again, just focus in on your child, make a happy place within your zone of the plane (albeit a very small zone!) and ignore anyone who wishes you ill in these moments. Pull out your pre-packed favor bags, play some activities, strap on the airline headsets – do whatever it takes to keep your focus on getting through the flight as happily as possible.
Step 5: Earn that bullet point.
Get off that plane and celebrate your arrival. (And, I mean, dance, jump, shout for joy, hi-five your child type of celebrating! You have earned that additional bullet point on your résumé.)
By Shelby Reynolds
Shelby Reynolds is an American currently repatriating to Seattle by way of Tbilisi, Bangkok, Seattle, Paris, San Francisco and one long, cold winter in Philadelphia. A mama to three lovely little bohemian spirits, she's a rememberer of every good moment. Shelby writes at anewbohemia.com and can be followed on twitter at @anewbohemia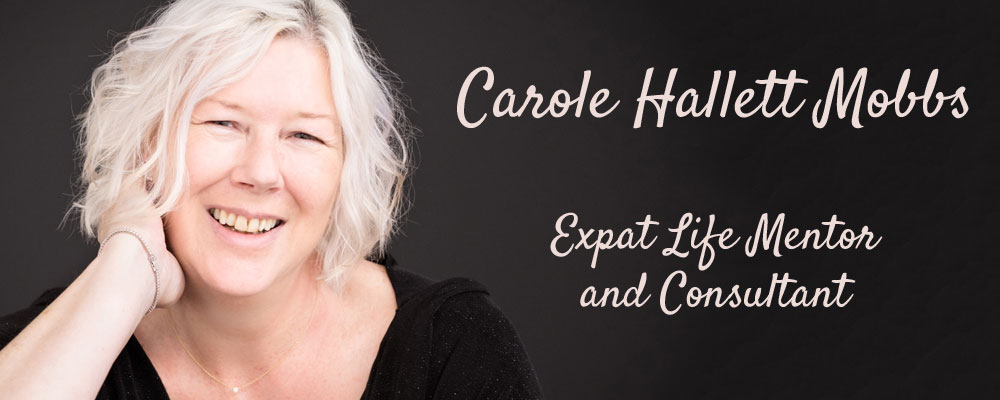 I can help YOU with YOUR move abroad
I offer one-to-one support and targeted help and advice to help YOU navigate your own expat journey. I can make sure you are well-prepared for expat life. Hop on a FREE CALL with me to find out more
Let's chat!