Expat maternity cover
Arranging maternity cover in the early stage of family planning is sensible.
Pregnancy is an expensive process for expatriates; pre-natal check-ups, regular doctor's visits, the actual delivery and post-natal care… Costs can escalate quickly.
Adding unforeseen complications into that mix, what was initially an easily manageable expense, could quickly become a financial burden, and that's before baby even blesses the world with his or her arrival.
Arranging maternity cover in the early stage of family planning is sensible. Where a policy is established adequately in advance of pregnancy, the standard wait period that all insurers integrate into their policies is satisfied, and policy benefits can be fully utilised.
Such a policy ensures mother and baby are protected throughout the pregnancy and also covers any complications that might arise during the delivery and/or the early days of the child's life. A maternity policy is particularly important if an adverse event occurs during childbirth and baby needs added support such as a stay in a neonatal unit.
Policy Benefits and Types of Cover
A maternity policy generally includes cover for routine pre-natal care, midwifery, hospital fees, specialist charges, delivery costs including for an emergency c-section, post-natal care, and new-born care. Complications that arise during birth are also covered as well as the life of the new-born for the first 30 days.
There are a number of cost/payment options available on the market. Costs invoiced directly to an insurer by a medical facility are typically referred to as direct-billing. An excess or co-pay option is available, meaning costs are met personally up to a stipulated amount or percentage, and the remainder paid by the insurer directly to the medical facility of the woman's choice.
Depending on the type and level of cover chosen, certain limits may be applied to particular benefits which will ultimately determine the quality of medical facility a woman might choose for pre-natal, delivery and post-natal care.
Not all insurers offer direct-billing in all medical facilities, which means low-cost scans and check-ups might be on a pay-and-claim basis when using a medical facility outside the insurer's network. This will result in costs being met personally and then claimed from the insurer. It is important to understand the reimbursement timeframes that an insurer follows if this option is chosen.
Most private hospitals provide birthing packages, which are a sensible option in order to avoid paying for high-cost, specialised care out-of-pocket. It is important though to request 'pre-authorisation' – a clause inherent in many policies – to avoid reimbursement amounts being reduced by the insurer.
Wait Periods
Insurers typically apply wait periods of between 10-12 months.
A 'wait period' is a time frame stipulated within the insurance policy under which cover for pregnancy-related expenses will
not
be covered. Insurers typically apply wait periods of between 10-12 months. As expenses associated with pregnancy are usually high, arranging a policy far enough in advance of starting a family will avoid the need to meet some of these expenses personally, and effectively ensure all of the benefits are delivered from the beginning of a pregnancy.
Second Baby and Beyond
Where a policy that was established for an earlier pregnancy has remained unchanged, it's highly likely the right benefits are already in place. This means any complications that arose during that pregnancy or birth will be covered and no wait period will be applicable.
For those considering changing insurers but still thinking about having more children, serious consideration will need to be given to any possible change, particularly if complications arose during the earlier pregnancy or subsequent birth. A change in insurers before completing a family can result in severely limited cover because a new insurer will generally treat any previous complications as pre-existing conditions and exclude cover.
Continuing an already existing policy will close-out the risk of having conditions excluded under a policy.
Already Pregnant?
Insurers view pregnancy as a pre-existing condition, but a few policies allow protection against complications and worst-case scenarios, therefore options are still obtainable for those already pregnant.
Medical treatment is also notoriously expensive for new-borns, particularly if a complication, illness or a birthing injury occurs and a lengthy stay in a neonatal unit is required. Some cover is better than none at all, therefore it is worth arranging a policy if already pregnant. Such plans are not prohibitively expensive.
In Closing…
Maternity cover is a vital aspect of an expatriate woman's pregnancy to ensure quality care is obtainable both before and after a baby arrives. It is important to mitigate the risk of financial burden in order the focus can rest on the essential task of nurturing a pregnancy through to delivery. Be sure to make an informed decision on the type of cover that provides the best protection according to your situation, needs and budget.
Sponsored article from Global Albatross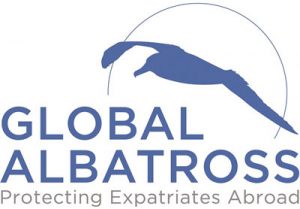 Darren is the Managing Director of Global Albatross,
an award-winning specialist advisory that focuses solely on
international health insurance for individuals, families and groups.