How to receive a rounded education, and be admitted to a top university

Question: Why, as recent research suggests, are proportionately more IB diploma applicants made conditional offers to top UK universities than their peers applying with alternative qualifications? Statistics, as we all know, can be skewed to support any argument – which in my case, in answer to this question, it is because IB applicants are better qualified.
By 'qualified', I do not just mean in the narrow academic sense, although close analysis of the content of IB diploma courses identifies an academic rigour and substance missing from equivalent university entry qualifications. The currency of diploma IB grades has also not been devalued by the phenomenon of 'grade inflation' which has debased the coinage of many countries' national qualifications systems. Grade inflation aside, the IB assessment system is finely calibrated so can effectively discriminate between, for example, the very good, and the outstanding, student.
But it is the qualities within the IB diploma which cannot be measured or clearly identified which, arguably, are the most valuable. So valuable, in fact, that some universities have been bold enough to state publicly their preference for IB diploma applicants.
Whilst some schools may have established their reputation on teaching their students to pass exams, those offering the IB diploma have no option but to educate them – in the widest sense of the term. The diploma is more than a qualification; it is an educational programme, underpinned by a philosophy enshrined in the IB's mission statement and Learner Profile.
The Extended Essay of 4000 words develops independent learning, and Theory of Knowledge (a high grade critical thinking course) teaches students to question the assumptions on which their education, and indeed lives, may have been based.
If you choose to approach the IB diploma from a pragmatic, even commercial, perspective, it should be identified as offering a gold card to university entrance – in the UK, North America, and many other countries across the globe. From a more principled, even idealistic, standpoint the IB diploma allows me to put my hand on my heart and promote it as a programme whose educational value is second to none.
Rather than considering the question "should I study the IB diploma?'' perhaps better ask "is there a good reason why I should not?"
Graham Lacey
Executive Principal, Southbank International School
Southbank International School
Southbank International School belongs to the top 1% of schools in the UK, has 3 campuses in central London and is the first UK school to be accredited to offer all three IB (International Baccalaureate) programmes.
Southbank is an independent co-ed school, established in 1979, and has about 750 students aged 3 – 18, who represent 70+ different nationalities. Only about 10% of the school's students are British, and the school offers over 20 different languages, from beginner to mother tongue.
The school is known for its academic excellence: In 2014, Southbank's IB graduates achieved a 100% pass rate and scored on average 36 points (against the worldwide average of 29 points), while one student achieved the perfect score of 45 points, and a further three students reached 44 points. The school's destination universities include Cambridge, Oxford, and Yale, and 95% of the school's graduates receive an offer from their first-choice university.
To offer students individual attention, Southbank keeps its class sizes very small (max. of 17 students per class), and is proud to be able to offer above-average teacher face time and accessibility to its students. The schools PYP (Primary Years Programme) campuses are located in Kensington/Notting Hill and Hampstead, which offer identical programmes and welcome students from 3 years old. Southbank's MYP (Middle Years Programme) and DP (Diploma Programme) are based at the schools' Westminster campus, with dedicated facilities in a separate building for DP students.
The IB Diploma Programme
The IB programmes are taught worldwide to students aged 3 to 19 from a wide range of cultural, ethnic and socio-economic backgrounds. There are nearly 4,000 IB schools in 143 countries around the world, and the number has grown exponentially in the last five years (+ 66%). In the UK, there are 144 IB schools at the moment, of which only 12 are accredited to deliver PYP and MYP programmes.
The IB Diploma Programme (DP) is an academically challenging and balanced programme of education with final examinations that prepares students aged 16 to 19 for success at university and life beyond. It has been designed to address the intellectual, social, emotional and physical well-being of students in the modern globalised world. The programme has gained recognition and respect from the world's leading universities.
More information on the International Baccalaureate can be found here:
Sponsored post by Southbank International School
For more information, please contact:
Alexis Lautenschlager Head of Student Recruitment, Admissions & External Relations
Tel: (+44) 020 7243 3803
Email: alexis.lautenschlager@southbank.org
URL: www.southbank.org
Twitter: @southbankschool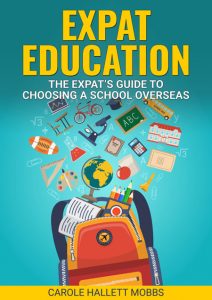 Choosing the right school for your child is one of the hardest decisions you'll make as an expat parent when moving abroad. There are many education options around for expats, and so much depends on your individual family set-up and child that there is no 'one-school-fits-all' solution. Each child is different and each country's school system is different, even within the 'generic' international schools. Also, families differ in their requirements and aspirations, and even relocations vary greatly. What worked well for you all in one country won't necessarily be replicated in your next move.
It's easy to get very stressed at this point. Don't panic! I've put together this book to help you kick-start your search for the best type of school for your child. Now available on your local Amazon.
Buy from Amazon UK
More detail on the book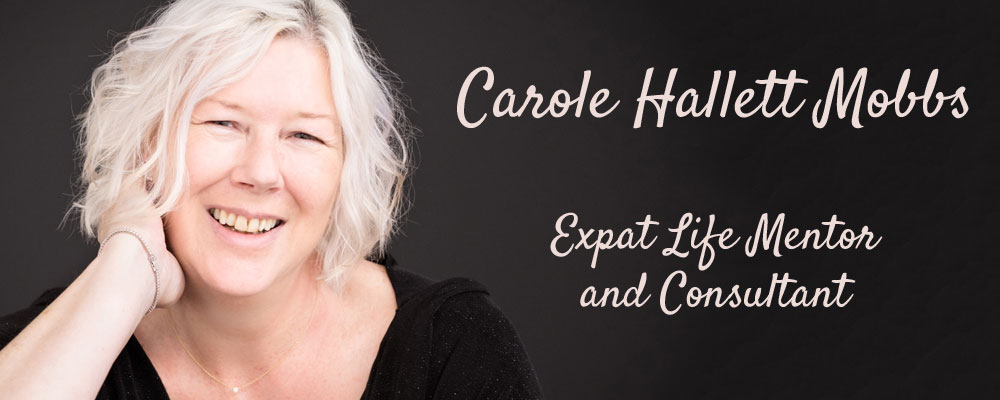 I can help YOU with YOUR move abroad
I offer one-to-one support and targeted help and advice to help YOU navigate your own expat journey. I can make sure you are well-prepared for expat life. Hop on a FREE CALL with me to find out more
Let's chat!