Be prepared for major emergencies
Expatriates generally have a lot of support in their host country, you may not be aware of it but it will be there. Your employer's HR service should be your main port of call but generally local colleagues, even neighbours will be more than happy to help you should you need it.
Most problems that do arise are discrete and resolved quickly – a broken leg or a sprained wrist: but what happens if something goes really wrong? If your spouse or a child had to be medevaced, who would take care of your family while you went with them? Of course a friend or neighbour would step in but the ideal solution is to get a family member out to you as soon as possible.
What happens if a family member gets very sick or dies while you are abroad? Can you be contacted and can you get back home quickly in an emergency?
Can you be contacted in an emergency?
These days it is easy to stay in contact with people – even when they are half a world away. In the 1990's my family were living in Nigeria when my much loved grandfather, Opa, died. It took our family 2 days to get the message to us and another 2 days for my mother to travel back home to the Netherlands.
Skype or other VOIP programmes are excellent for keeping in touch but they are no substitute for an emergency contact. Make sure that all your family have your local telephone number and mobile. Some people may not know how to dial international numbers so teach them how to do this and give them the full number including all access codes. Your employer may also provide local or base country contact numbers for emergency use: if they do make sure that your family has them.
Remember to register with your Embassy as soon as you arrive in your host country. That way if there is a large scale incident, like the earthquake in Christchurch, New Zealand, your Embassy will be able to liaise with local services to track you down and act as a point of contact for your loved ones at home.
Travel fast
As soon as you arrive you should research all the options for flying back home, check out which airlines fly a regular route and bookmark their websites and contact details. That way if you need to book a ticket fast you will have all the details readily to hand. Keep a credit card with a large enough limit to pay for an emergency flight and hire a car or pay for transport at the other end. Do not use this credit card except in an emergency.
If you know that a family member back at home is very ill you should consider keeping a small bag packed with necessities and possibly purchase an open ticket on your preferred route. Make sure that everybody understands that, should the worst happen, it is unlikely that your whole family will come back because of the distance/logistics/cost involved.
Getting people out to you
Depending on where you are living this may be more of a logistic problem than getting you back home. If your host country has extensive visa requirements these can add days to a journey.
Once you know what the visa requirements are for visitors to your host country make sure that all your relatives know how to get one. Provide them with a folder containing everything they need including printed application forms, instructions on how to complete them and the address of the Embassy they will need to go to or the details of a reliable consular agent. Depending on financial circumstances you may also need to provide a pre-pay credit card with sufficient funds to buy a ticket and cover other ancillary costs together with some local currency and some Dollars or Euros.
Once all this is in place you can relax. You will probably never need to use your emergency kit but if something happens you will have one less thing to worry about.
This post was written by the Ersatz Expat. A 30-something perpetual expat, she was born in the Netherlands and lived in Norway, Nigeria, Turkey, Venezuela and England. She blogs about muddling through life as an expat at http://ersatzexpat.blogspot.com and tweets at https://twitter.com/ErsatzExpat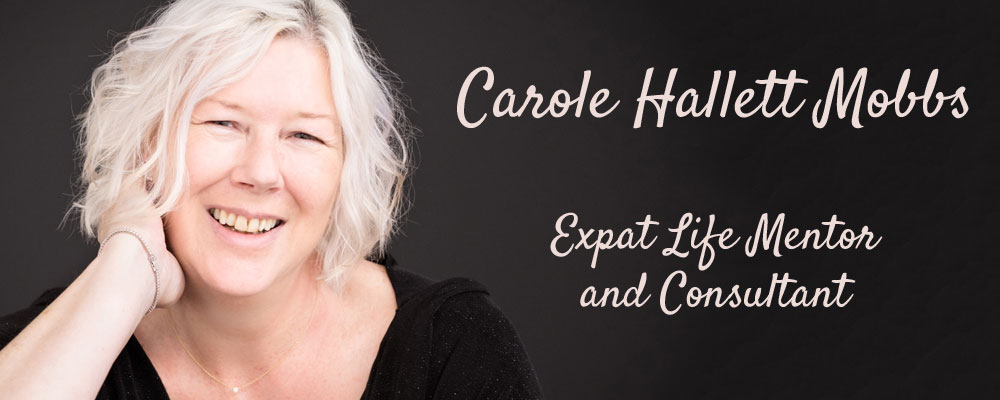 [x_callout type="center" title=" I can help YOU with YOUR move abroad " message="I offer one-to-one support and targeted help and advice to help YOU navigate your own expat journey. I can make sure you are well-prepared for expat life. Hop on a FREE call with me to find out more" button_text="Let's chat!" button_icon="comments-o" href="https://bookme.name/expatability/" target="blank"]