10 types of expats
People move abroad for various reasons. This chart shows the ten expat types that can occur.
Maybe you'll recognize some of your expat friends in our descriptions – or even yourself. So, which expat type are you?
Click image to enlarge!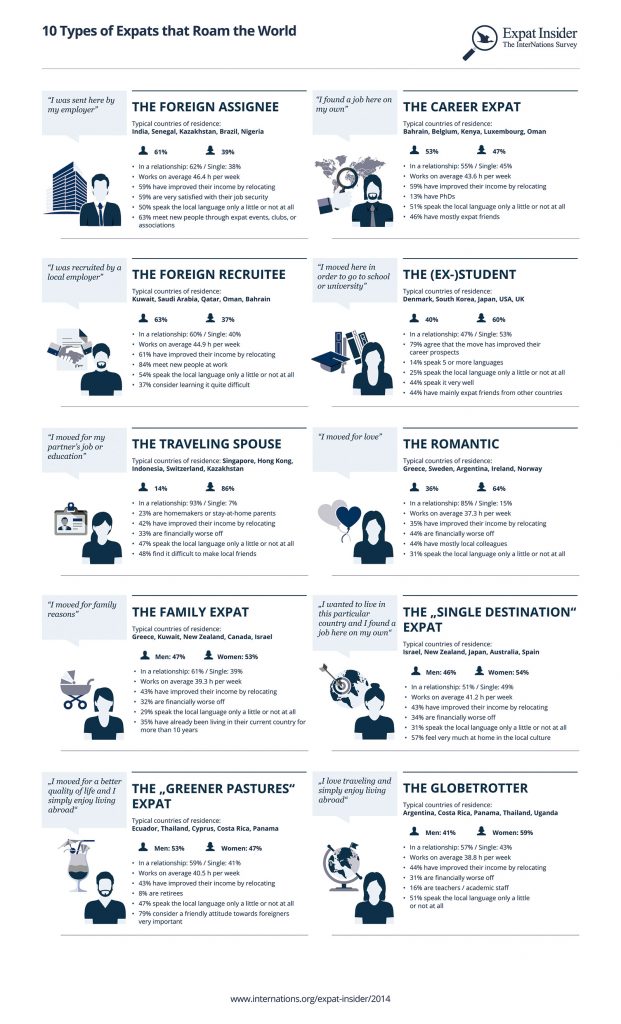 Via http://www.internations.org/expat-insider/2014/expat-types
I can help YOU with YOUR move abroad
I offer one-to-one support and targeted help and advice to help YOU navigate your own expat journey. I can make sure you are well-prepared for expat life. Hop on a call with me to find out more
Let's chat!