Postpartum depression and the expat mother
I didn't have PPD [Post partum depression or Post natal depression], I think. I didn't want to hurt myself or the baby. I think this was just a bad case of the baby blues. I knew things would get better. But I know how easy it is to miss the signs and to get the right kind of help when you have just had a baby and you're not feeling at your best. Here's my story.
I should have been fine. Even though I was an expat, I was in what many would refer to as a supportive environment. My husband was working in the Netherlands and I was staying with his family in Germany, a place I knew and felt well in, right? During Klara's birth I had a Polish-speaking midwife. My MIL stayed for the birth I had my parents-in-law to help me care for my newborn. I had a German midwife come over to their place to weigh Klara, and check on her and my wellbeing.
I should have been fine. I wasn't. In fact, I was far from being fine.
The Polish midwife in the hospital turned out to be extremely patronizing and her check-ups hurt more than the contractions did.
By staying for the birth, my mother-in-law crossed an important boundary when I was at my most vulnerable, and only offered lame apologies afterwards.
My parents-in-law didn't understand that I needed more time to recover and wanted me to help with the household chores.
And, last but not least, the midwife who came regularly to check up on me only added to my confusion about raising children and caring for newborns.
I was overwhelmed.
All the time, people came and went. They wanted to hold the baby, they wanted to listen to my birth story, they wanted to offer advice and gifts. Everybody told me I was lucky. I had a beautiful, healthy baby girl. They told me she was easy to care for and that their children were much harder to raise.
They told me I needed to get myself together.
They told me I was lucky to have "family" to stay with, and that I wasn't alone.
Lonely and miserable
Except I was. I was as lonely as I could be, and miserable.
Klara was born after 38 hours of labor and I needed an eternity to recover. Dealing with a newborn was hard enough, but what was much harder was dealing with family who were full of expectations as to what I was supposed to do – with the baby and at home. The weekends when my husband came to visit us in Germany were short moments of sunshine. The same goes when my family came to see us. But other than that, it was like moving in a fog. There were so many people, and yet nobody noticed what was going on. Nobody knew that I cried at nights, and was close to tears during the day. I was on the verge of collapsing and nobody knew, because they assumed that the mere fact of having a baby would make me very happy.
I knew I was about to move very soon. I could have been apprehensive about it, but instead, I was looking forward to our move to the Netherlands. While it meant being on my own with a little baby, it also meant finally having my peace and quiet that I so desperately needed. It meant being at home with my husband. This was a change for the better.
But it took forever. I didn't enjoy raising a baby. I had enough milk to feed an army of babies, and didn't enjoy breastfeeding. To me it seemed like an endless string of useless chores: changing diapers, feeding, playing, and putting her to sleep. Boring. I dreamt of doing things by myself.
I still had flashbacks from the birth and swore to never have another baby so as not go through the same thing ever again. I often cried and cried and cried, and sometimes I couldn't bear holding her – my perfect lovely little girl and I didn't want to hold her. There was something wrong with me.
Recovery
What made me better? The fact that I was home at last. The fact that I could slowly, at my own pace, figure out what to do with this baby. My husband helped and offered support and help when I needed it. I started working on my MA thesis and accepted some translation projects. Within 6 months, Klara went to daycare, giving me 2 days a week to myself.
So, I made it without meds, without a doctor… Recommended? No. Maybe if I had recognised my problem, I could have gotten help earlier. That way I missed a lot of my early days with Klara, because I was recovering, physically and mentally.
Second time around
When I gave birth to Julia I sought help almost immediately. I contacted Delft MaMa and started going to their playgroups. I was surrounded by like-minded people, who never put any pressure on me. Who could offer accurate help and advice. Of course, Julia's birth was faster, easier and I healed immediately. Also, Julia was a much easier child than Klara was. But the fact that I got help was invaluable.
My advice to you
So, if you're pregnant at this moment, or if you have just given birth, please read this. Please get help if you're feeling that something is wrong with you, even if everybody else is telling you otherwise. Get the right kind of help, too. This could mean telling family members or friends to step back if you think they're too overwhelming. It also means asking for their help if you feel you need them. It means looking for a doctor who could give you meds. It means meeting with friends or just being alone for a while.
I have read that expat women are at higher risk of post-partum depression due to their lack of social support and isolation – even though this is not the case for many expat women I know, or myself. Expat life can be fun but it can also put a lot of pressure on us.
So, dear expat ladies, please take good care of yourself. Please, reach out for help. You deserve better than feeling guilty and lost and damaged. Help comes in many forms, and I am sure you can get the one that is right for you. Please use it.
Republished with kind permission of Olga Mecking via Dear expat women with PPD or baby blues, please get help! | The European Mama. [Link no long working]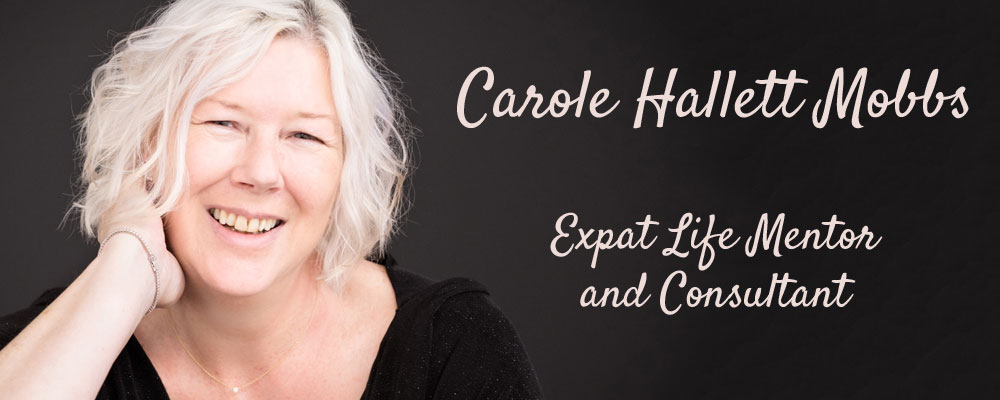 I can help YOU with YOUR move abroad
I offer one-to-one support and targeted help and advice to help YOU navigate your own expat journey. I can make sure you are well-prepared for expat life. Hop on a FREE CALL with me to find out more
Let's chat!