British expat in Texas
Interview date – February 2015
What is your name? Caroline
Where are you originally from? I was born in Hampshire and I have lived the last fourteen years in West Sussex
Where are you living now and how long have you lived there? We now live in Austin, Texas we have been here since March 2014, we live 15 minutes outside of downtown Austin in a more suburban neighbourhood compared to the diversity of downtown. I have found people to be open, very friendly and accommodating of new and different cultures.
Have you lived in other countries? No
What made you decide to make the move overseas? I have felt ready a number of years for a change of scenery, every January I would watch the relocation programmes intently and would often drop into conversation with my husband whether it would be possible for us to move abroad, then one day the phone call came from his CEO would we like to move to America? Without a second thought I said yes!
Did you pick this country or did it pick you? Initially it was between Florida and Austin but upon visiting both areas my husband's CEO decided Austin for reasons such as low tax, warm weather and free thinking people
What are your future plans? We have a plan to stay living in Austin for about five years then the world is our oyster I guess!
Did you bring your children with you or were they born here? Or elsewhere? Our two daughters were both born in England and are now aged 5 and 8 years.
How have your children adapted to your move? Any tips for others moving abroad with their kids? Our children have adapted amazingly well to the weather, their new school, different accents, currency and nationalities far quicker than we could have ever imagined, the first few weeks there were tears at bedtime due to missing friends and family, I put up photos from home on their bedroom walls and still make regular Skype calls to home which helped with the transition.
Do you speak the local language? The first language here is English so yes we can speak the local language.
Have your children learned the language? What method of language learning worked best for them? Our children only speak English they have recently joined Spanish classes where games are believed to be a necessary tool for learning, the teachers use games to motivate kids to communicate and develop social skills that reinforce the beginnings of a second language.
What were the biggest challenges you faced when you moved? I found driving on the other side of the road the most difficult experience when we were new to Austin, even though I have been driving in the UK for almost 20 years without an incident I have always struggled with directions and have a fear of getting lost. It took about six weeks of driving almost every day in Austin before finally my heart stopped pounding every time I got in the driver's seat.
What are the biggest positives of your new life? The biggest positives of our new life so far is most definitely the warmer weather, more affordability than the UK, the public school education system in this area and experiencing great new hobbies such as wake surfing and being closer to lots of places and countries we have dreamed of visiting.
Please share a debunked myth or stereotype about your host country? As every state is different I'll focus on the stereotypes of Texas I think the obvious ones are that everyone wears cowboy boots and Stetson hats, listens to country music, has a super thick southern accent and drives massive pick up trucks. This may be true in some areas of Texas but definitely not much in Austin. I would describe Austin as an open-minded, friendly, innovative city which attracts a variety of different people drawn to its high quality of living, lively entertainment and active lifestyle.
What customs do you find most unusual about your adopted culture? I find hunting and the gun laws the most unusual custom here. I have been to many houses where animal heads on the walls is the norm and spoken to many of my daughter's new friends about their hunting weekends at the family ranch!
Tell us about local food you and your children love or hate. There is an abundance of Tex-mex and BBQ restaurants and of course steak houses, I began the children on school lunches to see if they would try the tacos, quesadillas, Salisbury steak and other Texas originals but alas my children so far prefer to have a packed lunch at school and my home made English dishes for dinner!
What do you most appreciate in your new country? The welcome people have given us literally everywhere we go plus enjoying a safe, diverse, family friendly city.
How did you make new friends in your new home? I have found it easy to meet new friends and create the beginnings of a social circle through my children's school, the school is also extremely keen on parental volunteering which I enjoy plus we live in a neighbourhood with a HOA (Home Owners Association) that organise's street parties on all the holidays. I have also recently met some other British expats through local facebook groups.
How to your spend your time? Have you taken up any new hobbies in your adopted country? My priorities are being a wife, mother and homemaker, I have extended this by becoming a volunteer at my children's school, joining a gym, attempting to learn wake surfing, signed up for a photography course and Macbook workshops and recently we have brought a new puppy into the family.
Tell us a bit about your own expat blog. How long have you been blogging and why did you start? In March 2014 I created my expat blog mainly as a journal for my children to look back on and read for years to come and reminisce about our 'Big American Adventure' along the way I have enjoyed discovering my renewed love for writing so much that I decided to create social media accounts for my blog and start connecting with other expats, websites and publications to extend my blog to another level. I very much enjoy sharing expat experiences and offering advise and support to other expats.
Please find Caroline here.
Thank you for sharing, Caroline!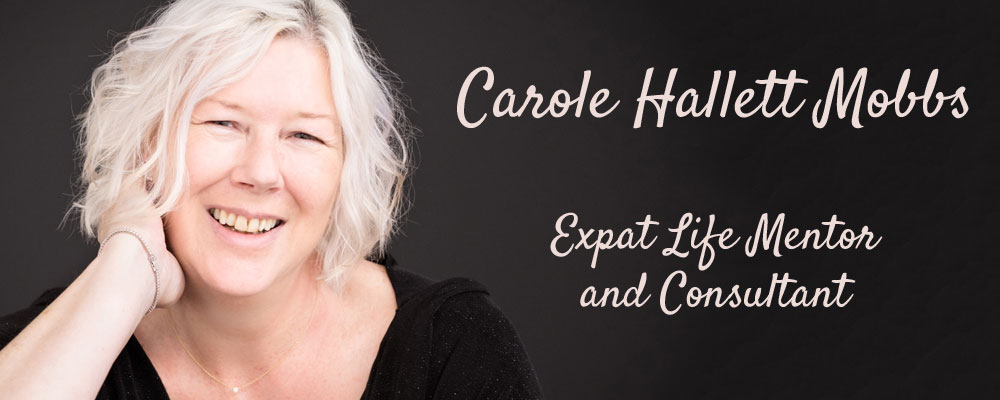 [x_callout type="center" title=" I can help YOU with YOUR move abroad " message="I offer one-to-one support and targeted help and advice to help YOU navigate your own expat journey. I can make sure you are well-prepared for expat life. Hop on a FREE call with me to find out more" button_text="Let's chat!" button_icon="comments-o" href="https://bookme.name/expatability/" target="blank"]