Excerpts from expat life in Vietnam
This month we grab a cuppa with Laura in Ho Chi Minh City in Vietnam.
Where do you currently live and how did you come to live there?
We live in Ho Chi Minh City in Vietnam. My husband works for a global beverage logistics company. The possibility of working overseas with the organisation was definitely a perk for him when he accepted their job offer. As he had grown up as a diplomat's son the life of living in a foreign country was part and parcel of having a job. When the company opened a new office in Vietnam they offered the Directors role to him. Initially they had wanted a five-year contract but we were able to negotiate this down to three years, which was easier to handle on my part.
It is safe to say I was terrified of moving overseas. But I love my husband and I was not able to say to no to an opportunity he had been waiting for. We have two sons aged five and eight when we left Australia. We reasoned if we were going to move overseas it was best to do it while they were still young. And as everyone kept saying to me you can always come back if it doesn't work out.
What does 'home' mean to you?
The concept of home has changed for me. Home used to be Adelaide with family and friends where everything revolved around a home made of bricks. A home that we had purchased and renovated together to make it a great family location. It was a place we had our children and watched them grow and start school. A favourite place where we would happily entertain family and friends over the weekend.
Now the concept of home feels more complicated.
Moving overseas has changed my landscape and my concept of home.
I now have a home in Adelaide and a home in Vietnam. We now have great friends, who live in Vietnam but come from all over the world, and friends in Australia. It is becoming obvious to me that I will never be able to have them all in the same place. There will always be people that I miss or wish they were just around the corner. I guess what I am trying to say is that moving overseas has changed my landscape and my concept of home. It was once nicely packaged in a cute little box to now a massive place filled with people on opposite sides of the ocean, separated by great distances.
Do you have a few words of advice on coping with the first six months of a move?
Firstly is to keep busy and sign up for all of those things you dreamed of doing before you left. Whether it is a gym class, cooking class or a book club it will give you something to do that will introduce you to new people.
Say yes to everything; if someone invites you to lunch, a coffee or even a zumba class you have to say yes. You never know whom they will introduce you to or where the friendship will take you.
Giving up a career so you can follow your spouse overseas is one of the hardest things to do.
Be kind and don't be too hard on yourself when days are tricky to navigate
. Living overseas away from your support network can be really tough. Giving up a career so you can follow your spouse overseas is one of the hardest things to do. The adjustment takes some time and you are not unique in missing work colleagues and deadlines.
Find some good friends that you can laugh and share your new life with. Friends that are going through the same daily trials and challenges so you know you are not alone. Plus it makes it easier when looking for things, like school shoes, or even avoiding certain places, like bad restaurants.
Is there something you wish you knew before moving?
I wish I knew a lot of things but I suppose the biggest would be that I am going to be OK. Living overseas is a big deal, some people still think we are on one big holiday, but it's not like that. We have to grocery shop and go to the doctors and the dentist, normal boring everyday life has to occur and figuring it out can be tricky and vey tiring.
The sooner I surrendered to my present life and made the most of it the better I felt.
I also wish I knew that the sooner I accepted my new environment and circumstances the better off I was going to be. Thinking of what people are doing back home or how the supermarkets are better designed will only drive you crazy and reduce you to tears. The sooner I surrendered to my present life and made the most of it the better I felt. Fighting it and wishing for something different is a losing battle you cannot win.
Your best moment to date?
My best moment to date would have to be the family travels we have been on in our new country. The husband and I took some time out together to visit Con Dao Island and the place was amazing. Another time we took the boys to central Vietnam to visit the caves and experience the beauty. I have found it is really important to embrace the country you live in and see as much as possible. Plus if you live in a big bustling city escaping to nature really helps the mental state.
Originally from Adelaide, Australia, Laura McLachlan is now based in Ho Chi Minh City, Vietnam. She lives there with her husband and two boys, Talon and Henry.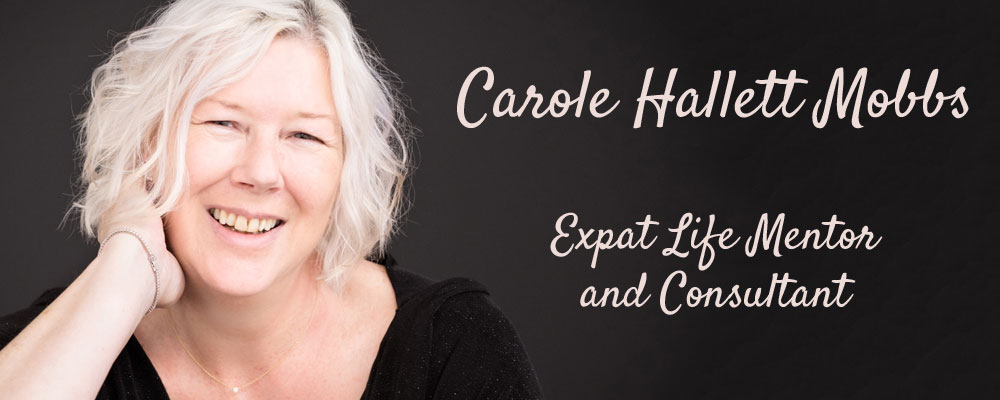 I can help YOU with YOUR move abroad
I offer one-to-one support and targeted help and advice to help YOU navigate your own expat journey. I can make sure you are well-prepared for expat life. Hop on a FREE CALL with me to find out more
Let's chat!