Paradise lost
Clara describes her reluctant expat experience and how she dealt with the issues she encountered.
An expat in St Lucia
We lived in St Lucia from 2008-2010, a beautiful tropical paradise that I would recommend to anyone for a holiday – but where I felt myself slowly stagnating in the soup-like heat and the torpid way of life.
Whenever I mention that we used to live there, everyone, without exception, says, "oh, how wonderful, how lucky!"
Well, to a point. Yes, it was great having a pool in the garden and the gorgeous Caribbean Sea on our doorstep. But with two lively, active young children there was very, very little to do – and it was also pretty hard to make friends.
Luckily, there was a good little local school used by the small expat community and many of the richer St Lucians. But I had to send both my children there from a much younger age that I would have preferred simply because there was nothing else to do with them. Our first year or so in St Lucia was very hard, I made very few good friends and the heat was over-whelming. Think about the completely dead air just before a thunderstorm – it was like that for about nine months of the year. It sucked all my energy and I found doing anything more than very basic chores was impossible.
Making the most of what's available
As time went on, we found more and more diverse ways to occupy ourselves; the girls started swimming lessons, we started to be accepted (to a point) into the local community and I discovered the joys of writing the first draft of a novel in the local air-conditioned coffee shop. I used my imagination in other ways too, and pretended the horrible, dirty, smelly stables where we took them riding were in fact an amazing 5 star posh pony experience. They didn't know any difference!
We also moved house closer to the school, so I spent a lot less time in the daily traffic jam that filled the island's only main road between the capital and the part of the island where most people with cars lived.
I made the most of what I had, which was time, and did a lot of planning for getting away for as many weekends as possible. We also managed to get off the island as often as we could. This was absolutely imperative as living in such a small place was like living in a goldfish bowl. So trips to Florida and a couple of neighbouring islands kept me sane.
We left St Lucia earlier than planned in order to take up a place at our local primary school back home. It was not a decision I ever regretted. I do have some fond memories of St Lucia, certainly of the sea, the diving, and the weekends away at the all-inclusive hotel at the other end of the island.
But – and most people simply won't believe me when I say this – give me a choice between a Caribbean island and good old Blighty, the home country wins every time!
by Clara Wiggins
Clara's background is in journalism and diplomacy – she worked on regional newspapers overseas and in the UK before chucking it all in, travelling round the world and then joining the Foreign Office. The daughter of a diplomat herself, she has seen the "expat" experience from all sides, including during her own posting to Jamaica and more recently as a trailing spouse in Pakistan and St Lucia. She is now settled back in the UK and divides her increasingly busy schedule between looking after her two young daughters, training as an antenatal teacher, working in a part-time office role and planning her next project – a "rough guide" to being a trailing spouse". She loves writing and just wishes there were more hours in the day.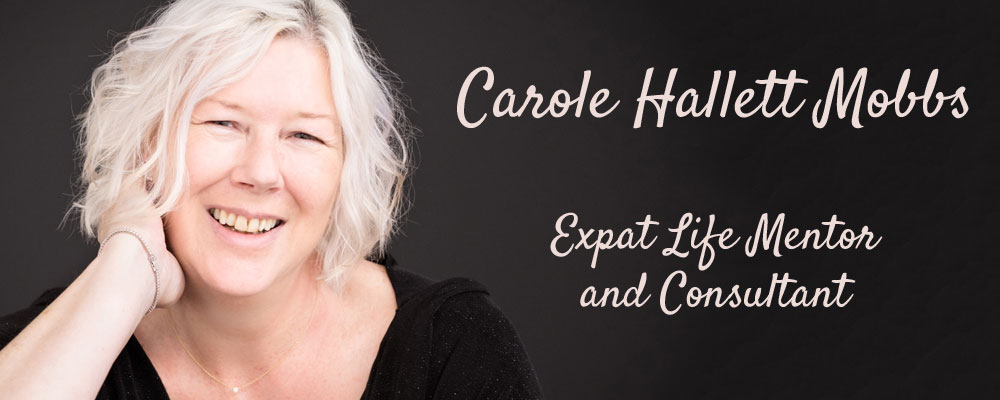 Did you think expat life was going to be an 'Instaperfect' dream? Finding it's not quite how you hoped? You're not alone. Offload on me! Life - especially expat life - can be really tough at times.
Don't forget to enter in your text.
Let's chat!