Expat boredom busters
Moving overseas is exciting. It heralds great change; perhaps the hope of a better future. To most families it represents a new start in their lives both professionally and personally.
The first part of moving overseas comes with the end of your previous life. This period is frantic. It's jam-packed with things to do, belongings to pack, people to say goodbye to, jobs to finish. Then when you land in your new country you do all this in reverse. With children around too, there's even more to do and to take care of.
[x_pullquote type="left"]"Is that it? Now what?"[/x_pullquote]But once all this frantic busy-ness is out of the way – what actually happens then? There can be a tendency to feel somewhat adrift and shell-shocked – "Is that it? Now what?"
Accompanying partner and parent?
[x_pullquote type="right"]What do you do when everyone else is out all day?[/x_pullquote]As the accompanying partner it's often harder for you to settle than your other half. He/she will fall into the automatic new routine of work. They'll meet colleagues, they'll have daily social interaction, and their brains will be active with new professional challenges.
Your kids will have probably started school (if they are old enough) and have their days neatly structured. They're meeting new friends, discovering new activities and generally getting on with their new life.
But what about you? Now you're finally living abroad and the home and family are sorted, what do you do when everyone else is out all day?
For the first few days and weeks, it can seem somewhat holiday-like, with new sights, sounds and smells. You're busy finding your feet, discovering where to buy food, dealing with the kids, registering with doctors and dentists and generally setting up your new life with adrenaline-fuelled gusto.
But then things began to subtly change and after a while, restlessness and boredom can kick in. This can be especially painful if you had to give up your career to move. You may be unable to work in your new country for a number of reasons. The days start to stretch out.
And no, most 'expat wives' – especially in my circle – do not spend all their days sipping martinis and getting manicures!
Filling the void
You may even felt a bit guilty for not appreciating your new life abroad more. After all, aren't you 'living the dream'?
Don't worry – this sense of boredom is a common problem. It doesn't even matter where you have moved to – pretty much everyone experiences the same thing; the comedown after you have moved overseas. And it's not actually culture shock – it's different from that well-documented syndrome.
[x_pullquote type="left"]You need to be proactive in getting 'out there'.[/x_pullquote]You don't have a big circle of friends (or maybe you don't have any friends yet), perhaps you're not able to work and suddenly there's this big void in your life.
After the initial excitement of moving abroad has settled down and boredom starts to kick in, there comes a point when you need to actively make a new life for yourself.
The first point to note is to say yes to absolutely everything you are invited to, especially if you think you might not enjoy it. After a few months, those invitations will disappear as everyone will assume you're busy. You need to be proactive in getting 'out there' and making friends as soon as possible after arrival.
Five tips to alleviate boredom
Read
Now that your brain has some breathing space you could read the kind of books you've always wanted to read. Think of some books you would have loved to read in your old life but didn't because you were too busy. Make a list and start to read them.
Become a tourist
Being a tourist is one of the best ways to get yourself out there and appreciate your new surroundings. It's a good idea to do it soon after you have moved. As humans we tend to do what we always do and don't take advantage of what is around us. So start becoming a tourist straight away. Grab a tourist guide book and get out there.
Take the opportunity to do things that perhaps your family wouldn't appreciate in the same way as you do. Remember, you are an individual too – it's all too easy to forget your own self in the midst of being parent and partner.
Talk to strangers
Yes, I know we've always been told not to talk to strangers, but if you're going to be proactive in making a new life for yourself overseas then that means engaging in conversations you wouldn't normally attempt. This is especially important if you are living somewhere where you have to speak a new language. I would have various random conversations in shops, at the bus station, on public transport, in the library etc. In fact, I do this everywhere I am – it's a great way to discover insider points of view on your new (or old!) country.
Follow your intuition – obviously, stay safe and don't talk to people who you are think are dodgy but be open minded, and be friendly. A smile and hand gestures go a long way until you've mastered the language!
Write a blog
Many, if not most, expats write blogs about their move overseas. It can be a good, and sometimes cathartic way of putting your experiences down on paper and then sharing them (along with any photos) with your friends and family back home. Here are more details on how to start an expat blog.
Do something new
Take up a new hobby. Try something you've always wanted to do but have never had the time. Research some local workshops and classes. Local groups are a great way to meet new like-minded people. Or study something via distance learning. Learn to crochet (I wish I could!) or dabble at painting your new scenery. If art isn't your thing, why not take up photography and take the opportunity to document your new life in pictures?
[x_pullquote type="left"]Don't feel that every minute of you time should be 'dedicated' to your new country.[/x_pullquote]These are just a few of many, many ideas on how you can fill your time. Of course, everyone is different and not all people get bored. But if you've recently had to leave your full-time job in order to relocate overseas, I can understand how those hours can stretch out ahead of you.
Also, don't feel that every minute of you time should be 'dedicated' to your new country – remember you are still living your life, just in a different place. By all means, take advantage of the benefits your new home country offers, whether that's more sunshine or better opportunities for an outdoors life – but only if that suits you. For example, if you've moved to a mountainous country, there's little point feeling guilty for not going mountain climbing or skiing everyday if you categorically don't enjoy those activities!
[x_blockquote type="center"]Adaptability is the key to getting the most out of your new life abroad. This means adapting to fit into your new country, not necessarily changing your entire being to fit in with a certain, assumed stereotype. Unless you want to, of course![/x_blockquote]
If you've just moved overseas and are 'in the void' then I hope these tips can help you feel like you're not alone and motivate you to be proactive in your new life. Moving overseas is exciting and can represent the chance the redesign your life exactly the way you want it.
If you'd like some more personalised support and advice about this or any aspect of creating your new life abroad, I can help you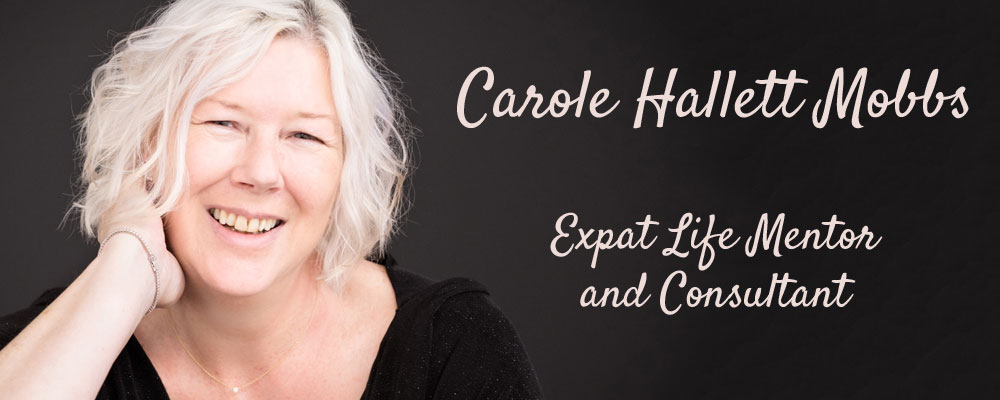 [x_callout type="center" title=" I can help YOU with YOUR move abroad " message="I offer one-to-one support and targeted help and advice to help YOU navigate your own expat journey. I can make sure you are well-prepared for expat life. Hop on a call with me to find out more" button_text="Let's chat!" button_icon="comments-o" href="https://bookme.name/expatability/" target="blank"]