An ex-expat child
As you pack your child's suitcase for yet another overseas posting, start looking for a second, third or even fourth school for them and lay awake at night worrying about how they will fit in with a new set of friends, it might be reassuring to hear a story of how one former expat child (me!) turned out.
There have certainly been ups and downs along the way but here I am, 44 years after being born to diplomatic parents on their second overseas assignment, and I think I'm pretty much OK. Hopefully my story will help reassure you that bringing them up as third culture kids isn't going to damage them – and in many ways will give them opportunities their counterparts back home would never get.
Third culture kid
I was born in Havana in 1968, the third child of what would eventually be four and the only girl. I have no memories of living in Cuba although often wonder whether my intense dislike of the cold stems from my birthplace. My father was a diplomat with the British Foreign Office and his wife, my mother, was herself the daughter and granddaughter of expats. We returned to the UK after Cuba, but postings followed to the Philippines (a blissful place for children – I have some fabulous memories of swimming and snorkeling in clear blue waters, travelling all over the country and living a very carefree, outdoorsy life ), where we attended the International School in Manila; a short-lived trip to Nigeria (we left after my father fell ill and was medi-vacced out), Venezuela and Gibraltar. I was at boarding school by the time they went to Caracas and at university during their last posting to Cameroon – so only visited rather than lived with them during this time.
I have wanderlust!
One of the lasting results of my upbringing has been a wanderlust that has taken me to more corners of the world than I can remember. At first I tried holidays, then I took off for a late "gap" year round the world at the practically elderly age of 30. But eventually I gave in to my itchy feet and joined the Foreign Office myself. Whilst I realise this sounds like quite an achievement, I do think my background helped. I would hate to think nepotism was involved but travelling and living overseas does give you a certain outlook on life and it was definitely useful when it came to my first posting to Kingston, Jamaica.
Here I met my husband and we now have two daughters. I left the FCO but his job has taken us to Islamabad (for three months, before we were evacuated) and St Lucia. Life as a 'trailing spouse' was very different from going with my own job – and certainly had its challenges. But I am so glad we gave our daughters that opportunity to live in a third culture and experience things they would never have had the chance to if we hadn't gone. We have now returned – semi-permanently – to the UK, where my children are now attending the local primary school.
So how have I 'turned out'?
Well, I've had a couple of good careers, I'm married and I have two gorgeous daughters. Although I'm not working at the moment, I'm training to be an antenatal teacher and researching a book I really want to write. We have a nice house in a nice town. I see my parents regularly. Hopefully this indicates that I've turned out more or less OK. All my brothers are OK too, in steady relationships, with children, and all three have good jobs in law, teaching and the voluntary sector.
Funnily enough, though, only I seemed to have caught the wanderlust – my youngest brother doesn't even travel out of this country and none of the others have had jobs that have taken them abroad for more than short periods.
Socially, as well, I think I'm OK. It's taken me a while and I found it hard in my twenties to connect with people who hadn't led the sort of life I had. But I think we all chill out a bit as we age and now find I can fit in almost everywhere and make friends with people from all sorts of different backgrounds, cultures and even age groups. This is probably very typical of people who travel a lot – when you find yourself in a new place, you need to fit in, not expect people to fit to you.
Otherwise, I think I have a natural infinity to 'outsiders' and often find myself befriending people I think look lonely (although they're probably just enjoying their own company!). I guess this stems from always feeling a little 'different' myself – one of the hardest things about having the background I did is finding other people who 'get' me. Perhaps this is why so many former expat children do, themselves, travel.
However, even now that we're settled (sort of) back in the UK, I still find ways to link up with expats – through internet forums, Facebook where I keep in touch with so many of my friends from my Jamaica days, and most recently Twitter. I might have settled back in my home country, but in my head I think I'll always be moving on…
By Clara Wiggins
Clara's background is in journalism and diplomacy – she worked on regional newspapers overseas and in the UK before chucking it all in, travelling round the world and then joining the Foreign Office. The daughter of a diplomat herself, she has seen the "expat" experience from all sides, including during her own posting to Jamaica and more recently as a trailing spouse in Pakistan and St Lucia. She is now settled back in the UK and divides her increasingly busy schedule between looking after her two young daughters, training as an antenatal teacher, working in a part-time office role and planning her next project – a "rough guide" to being a trailing spouse". She loves writing and just wishes there were more hours in the day.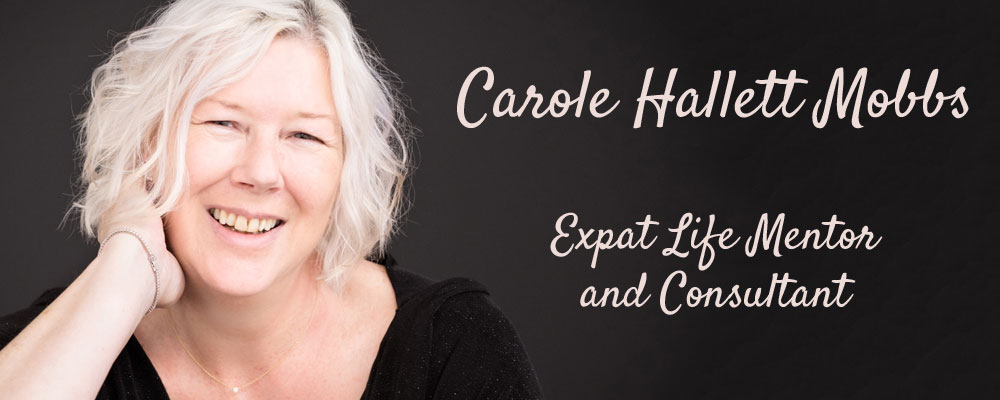 I can help YOU with YOUR move abroad
I offer one-to-one support and targeted help and advice to help YOU navigate your own expat journey. I can make sure you are well-prepared for expat life. Hop on a FREE CALL with me to find out more
Let's chat!