Five crucial things to know about driving abroad
Going abroad either for travel or work is an exciting proposition for any family. However, if you're planning to spend an extended amount of time away, you'll almost certainly require your own form of transport at some point.
Driving abroad can be done, and doesn't need to be something that scares you. But you should go prepared and ensure you know all the rules of the road in the country you are going to. The main one, of course, is which side of the road you have to drive on!
Here are five crucial things you'll need to get your head around before you start driving abroad.
Have you got the right equipment?
Some nations have specific regulations about things you should have in your possession when you are driving on their roads. These could include things like:
Warning triangles
High visibility vests for everyone on board
A complete spare bulb kit for the car
First aid equipment
A breathalyser kit
Child seats
There may be other bits and pieces that you need to have, depending on where you plan to travel. Do research the country you are going to and what, if any, equipment is required to avoid a nasty fine.
Are you permitted to drive?
For most UK drivers, their current license is usually enough to hire or drive a car on foreign roads. Certainly in any EU or European Economic Area (EEA) country, your license is as valid as it is at home. Outside of the EU and EEA, you may need an international Driving Permit to hire or drive a vehicle.
Getting a Driving Permit to drive abroad is easy. You can walk into the Post Office and obtain one for just £5.50. You do need to be a permanent UK resident and 18 years or over. If you are moving permanently to another country, you should check with the licensing authority there to see if you can get a local driving license.
Some countries insist on you taking some form of driving competency test before you can take the wheel as a resident, so check your destination's rules so you aren't surprised.
Are you insured to drive away from home?
If you are simply hiring a car for a short period in a foreign country, the insurance is included as part of the package. However, do ask about your excess, as some companies will have a damage excess of hundreds of pounds before the insurance policy kicks in. You can sometimes pay a little extra for your hire cost in order to reduce or remove this excess.
If you are taking your own car abroad, check with your insurer whether you are covered to drive in Europe or Worldwide and for how long. Most comprehensive policies now include a small amount of European cover, but often for just third party, fire and theft, and usually not for more than 90 days. In some cases, this 90-day limit can only be used in 30 day blocks, so do check the fine print to make sure you're covered.
If you plan to go away for more than the period of time your insurer offers, you may need to pay extra or even change insurers in order to extend the time covered. LV, AgeUK, Aviva and Nationwide are a few of the companies who offer 180 days per year as standard, but if you need longer than that, it's only currently Asda and Saga (for the over 50's) who offer unlimited cover.
Consider getting a 'green card'
A green card is no longer just anything to do with immigration. All it is, in fact, is proof of your insurance which you can use abroad when asked to produce your documents. It is not a legal requirement anywhere in Europe any more, but it can make life a whole lot easier if you do need to prove your legality for any reason.
If you venture out of the EU at any time, you may find your green card becomes compulsory. For instance, travellers in the South of Spain are often tempted to cross the border into Morocco, which is one country that requires you have a green card in order to drive. Getting one from your insurer while you are in Spain requires the use of an agent, and can cost over £100 to sort out. In the UK they are usually free from your insurer, so it makes sense to get one before you go, just in case.
Do you know where you're going?
Most of us rely on satnav to get where we're going all the time, so it's important to make sure your navigation is still going to work while you are away. If you use a standalone satnav like TomTom or Garmin, you can purchase and download maps for where you are going before you leave the UK.
If, like many of us, you rely on the navigation on your smartphone to get you around, be aware that you may often be without a data connection, which means you'll be unable to plan your route. The best way around this is to find an app that lets you download your maps before you go, and then stores them offline so it can plan your route even where you're not connected to the internet.
Some of the best ones currently available include:
Here Drive (Windows phone and Android – Free)
OnRoad (Android and iPhone – Free)
CoPilot Premium (iPhone, Android and Windows – £34.99)
Navmii (iPhone, Android and Windows – Free)
Be aware that downloading maps uses up a lot of storage space on your phone, so you might want to invest in a large micro SD card in order to store all this information. You should also be sure to download them before you go, because the sluggish internet often found overseas could see you waiting for days for a complete map to install!
Driving abroad can be incredible fun, and can give you the freedom to explore at your own pace and in your own time. Be sure to thoroughly research the country you are going to, and to get to know the road signs, rules and requirements in depth before you get there with your car. And once you are there, you will discover all kind of new 'rules of the road' you weren't expecting! Stay aware, and stay safe.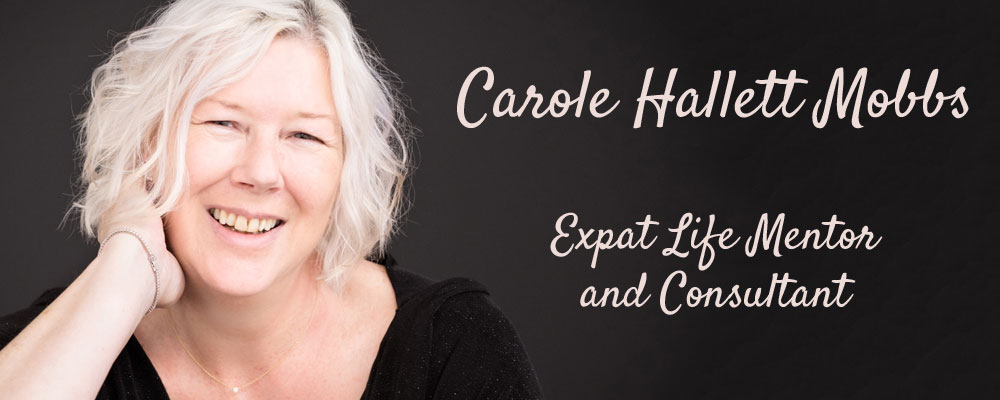 Find out how to prepare for the reality of relocation
I offer one-to-one support and targeted help and advice to help YOU navigate your own expat journey. I can make sure you are well-prepared for expat life. Hop on a FREE call with me to find out more
Let's chat!