Relocating with pets
While this is probably best suited to my personal blog, the information contained here might be useful to someone else at some point, so I've added this to the main website.
We're moving to Pretoria, South Africa very soon. Our cat and dog will be coming with us.
So far, this has been the trickiest of all the pet relocations we've done. Certain procedures have to be completed on certain dates. We've had to make a dedicated 'pet calendar' so we don't miss a deadline!
Thankfully both animals are micro-chipped, as tattoos are not accepted as pet identification.
Please ensure you read these documents for full information regarding vaccinations and other requirements. This article doesn't give that information, I'm just giving you an insight into moving your pets overseas.
Importing a pet into South Africa
Apply for a veterinary import permit from the Director of Animal Health in South Africa. To do this, you must:
Complete the application form found here. [NB The actual link kept breaking, so I've amended it to take you (hopefully) somewhere at least nearby!] There are three options depending upon the quarantine status imposed by the South African law. It mostly depends on which country you're importing the animal from. Don't forget to say whether you want the permit posted to you or if you will collect it in person from the office in South Africa (!).
Pay for the import permit by direct international bank transfer (the fee for which is higher than the cost of the import permit!).
Fax proof of the deposited payment to South Africa.
The import permit and a veterinary health certificate template will then be sent to you. Pay for a courier service to get this to you, do not rely on the postal service from South Africa. See below…
However, the post from South Africa is 'unreliable' – you will be lucky to get the permit at all… we haven't. It was apparently posted at the end of April. It's now 17th May and it still hasn't arrived. We've had to start all over again, pay another fee and pay even more for a courier to collect the documents from South Africa and deliver them to us here in Berlin.
Argh!
Nothing else can be done until this has been received. And there is a lot more to do, all of which has to be completed in a specific and tight timescale.
So, assuming this document arrives, what next?
Vaccinations
Booster Rabies vaccinations must have been administered within 12 months of the importation. Both animals are up to date with their Rabies vaccinations.
Before dogs can be imported the dog needs to be certified free from the following five diseases by means of blood tests. Even if the disease doesn't exist in your country. It seems a special dispensation is given to some countries, but not the EU.
Brucella canis
Trypanosoma evansi
Babesia gibsoni
Dirofilaria immitis
Leishmania
Bloods must be drawn within 30 days of the date of export to South Africa. Dogs may only be imported if all blood results are negative.
The veterinary health certificate has to be completed in English by a veterinarian authorised by the veterinary authority of the exporting country within 10 days of departure.
You can see the problem here.
We can't get the blood tests without the form sent from South Africa.
The blood has to be taken within 30 days before the animals are flown from Germany to South Africa.
That blood has to be tested and the (hopefully negative!) results returned. How long this would take is anyone's guess.
Only then can we make an appointment with the authorised vet to have the paperwork completed.
So we're back to waiting for the paperwork to be reissued and couriered all the way from South Africa before anything else can be done.
Oh, there's more! Us humans have to leave for South Africa from the UK. The animals have to remain in Germany and fly out from here due to the import regulations. The logistics are proving difficult and stressful.
And as Germany isn't officially free of Heartworm (Dirofilaria immitis) we have to get a course of medication for the dog to continue once we finally arrive in South Africa.
It's all a bit of a nightmare, really. Will it all work out? Check back for an update!
Update: All went very well indeed. Our pets arrived in South Africa before we did. The pet relocation agency sent up photos and updates daily. And then they delivered our pets to our door on the day we arrived. A happy start to our time in South Africa!
My personal recommendation for pet relocation, kennels and cattery in Pretoria is Mooikloof Company (formerly Menlyn Kennels). Kita usually hates kennels but absolutely adored the lovely staff here and often refused to leave!
Photo credit: Carole Hallett Mobbs: Our 'Expat Dog', a Japanese Shiba Inu called Kita, enjoying the snow in Berlin.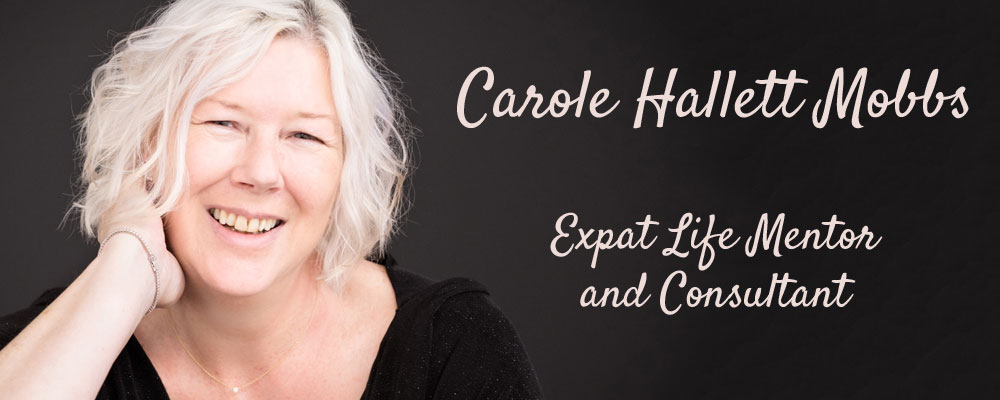 Find out how to prepare for the reality of relocation
I offer one-to-one support and targeted help and advice to help YOU navigate your own expat journey. I can make sure you (and your pets!) are well-prepared for expat life. Hop on a FREE call with me to find out more
Let's chat!