First Christmas overseas?
It's just a week to go before Christmas. Depending upon where you are in the world the Christmas songs may have been cranked up and the shops may be jam-packed. Or everything may be so far removed from your home country's traditions that you just don't know where to find what you need.
It's easy to get more and more frantic at this point and so today's post is a timely reminder of how to keep calm at Christmas – especially if this is your first Christmas overseas.
STOP!
So the very first thing to do is STOP!  I know it sounds counterproductive but I urge you to take 5 minutes from your day to put your Christmas to-do list to one side and take the opportunity to consider what this time of year all about.
Stop, breathe, have a cup of tea and think about what is most important at Christmas for you? What is it about? Making other people happy? Making yourself happy? Relaxing? Giving the children a really exciting time? Take 5 minutes out of your day and as calmly as possible consider what Christmas is about for you and not what the magazines, papers and television say makes the perfect Christmas.
How can you make it special now you are overseas?
You might want to reflect on what makes this Christmas different from previous Christmases. How can you make it special now you are overseas? Is it about trying to keep up your family or cultural traditions or making the effort to do something new? Is it about being with your family or spending the holidays with new friends? Take a moment to dwell on it. Then go through your to-do list and make sure that everything on your list contributes to your answer.
It could be you've been organising a Christmas based on what you thought makes you happy according to previous years – rather than based on your current reality of living abroad. This could be the chance to rip up the rulebook and do something completely different!
Think out of the box
Prioritise only what you can comfortably achieve in time without running yourself ragged.
Let's look at your to-do list again. Prioritise only what you can comfortably achieve in time without running yourself ragged. With just over a week to go, now is the time to think laterally because there will be some things that you simply do not have the time to achieve now.
You may have missed some postal deadlines so think out of the box and use some local online sites instead and order something from there. It's about thinking differently. Don't just stick with your original plan and stress yourself out even more – stop and think what would work better.
Think also about the intention of why things are on your list. You may have had a great plan for your traditional Christmas dinner but can't find the ingredients easily so maybe it's not going to work out now. The reality of trying to find that certain something is much more stressful than the idea. So put that idea to one side and find something that is available. And if you are living abroad and you're extra stressed this year just because of the sheer fact you are away from your loved ones and normal environment, then you don't need to add to your stress.
Enjoy the run-up
The other thing I've noticed is how people seem to think is that Christmas is all about one day – the 25th – and then there's the comedown after that. Especially when you have little over-excited kids around. But why not try to enjoy the run-up as well? How can you make it fun? For example, I sometimes go somewhere I don't know to buy presents because the novelty of going somewhere different and seeing different shops sparks new ideas for me and I have fun exploring. This is especially true when you  live overseas because there are so many new places to explore and wonderfully different gifts to find. I recognise this option might stress some people out but if you are seeking something fresh, then it's a fun thing to do. Essentially you just need to work out how you can have fun.
Happy Christmas!
Before I say goodbye and wish you a Happy Christmas, please do check out my tips from last year on the importance of making arrangements to check in with family and friends on Christmas Day – this way you ensure you won't miss out on that key conversation with your loved ones.
Remember, if you are away from the big family it's a real chance to have a very special Christmas, maybe a romantic one if it's just the two of you, or perhaps a very special family Christmas for you and the kids.
Finally, when the big day comes, let it go and have a fantastic Christmas full of love, laughter and good health.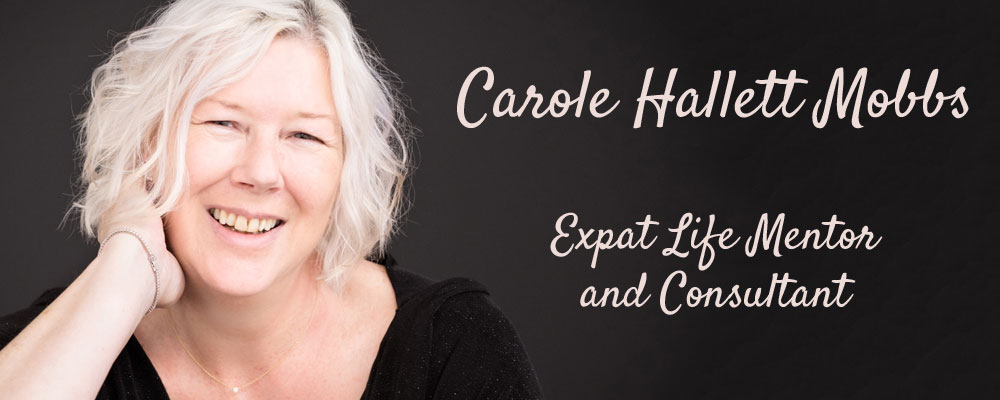 I can help YOU with YOUR move abroad
I offer one-to-one support and targeted help and advice to help YOU navigate your own expat journey. I can make sure you are well-prepared for expat life. Hop on a call with me to find out more
Let's chat!