Keep in touch
Keeping in touch with your family and friends when you live overseas is simple in these days of modern technology.
The internet has revolutionised such important contact in many ways. From email to Skype, there is no excuse for losing touch with people… unless you want to, of course! Having said that – rather tongue in cheek – you may well find that some people just drift out of your life anyway. I have no explanation for this; perhaps you have, in which case I'd love to hear it! But many expats will tell you that you certainly know who your real friends are when you move abroad.
Anyway, the wonderful world of modern technology does make keeping in touch with people in different countries so much easier for us all. Unless, of course, you know people like my mother and my best friend, neither of whom have a computer at all! However, I still manage to talk to them very regularly indeed.
Let's start with the 'old-fashioned' ways to keep in touch from overseas and move on to the online options.
International telephone calls
This obvious method of keeping in touch can work out to be very expensive when calling internationally. Nothing beats the immediacy of a telephone conversation, though, so do look into how to make this cheaper.
Many countries offer international phone cards. There's a wide variety of these pre-paid calling cards so ask around for recommendations relevant to the countries you are connected to. Perhaps readers could make suggestions based on their country? Some telephone networks or providers have options to call one or two numbers for a reduced price.
When telephoning, please don't forget to take any time difference into consideration. There's nothing more startling than receiving a phone call at 2am from someone, however welcome, who has made a mistake in their time zone calculations. Yes, I speak from experience!
International postal service
Known these days as 'snail mail', in some countries this may be unworkable for various reasons. If you live in certain countries, or in a particularly rural area, you may find it easier to set up a PO Box in order to receive post.
Regardless of the practicalities, the delight at receiving a personal, handwritten letter cannot be underestimated. It demonstrates that the writer cares enough about you to take the time to write to you. Letters such as these can be kept and re-read in a way that doesn't happen with emails. Receiving a letter brightens your day no end. And you can send and receive little gifts too, which is even more fun.
Skype
I'm fairly sure everyone has heard of Skype. It's installed onto your computer and you can speak to other Skype users via the internet completely free of charge. This method is known as VoiP which stands for 'voice over internet protocol'. Many other VoiP providers exist, so you may wish to research the option that works best for you.
You need a microphone or headset, and many people choose to have a webcam so users can see friends and family as well as speak to them.
Skype can also be used by people who don't have it set up on their computer, and even those who have no computer at all.
We have a Skype 'landline-type' handset set up with a UK telephone number which travels with us. This means we can receive calls from Britain charged at standard rates for UK to UK calls. I can make calls from that number too, as long as there is enough pre-paid credit on there. Calling landlines from that phone isn't expensive, but phoning mobile numbers is prohibitively so.
If you and your friends and family have Apple products, you can use their own alternative to Skype, Facetime.
Email
Email is quick, easy and highly suitable for keeping in touch with people who live in time zones that make phone calls tricky. Whatsapp is an extremely popular way for family groups to keep in touch now – which wasn't even a blip when this article was originally written!
Facebook
This most popular online social networking site can be a fantastic way to share quick updates and photographs with friends and family.
Create a blog
Create a blog – an online 'journal' to share your experiences with friends and family… and not forgetting the rest of the internet. Expat blogs abound on the internet. Blogging has really taken off over the past few years with many options available for you to start your diary right now. WordPress is one of the most popular free platforms.
Blogging is a fantastic way to keep your memories as well. With so many new experiences happening to you in your new expat life, you may soon forget some of the emotions and excitement of those early days.
Online photo sharing
No doubt you will soon amass a huge number of photographs of your new country of residence. When you have children, you naturally want to mark every stage of their development. Combine the two and you soon have more photos than you know what to do with. Naturally, you will keep them all safe, backed up and available to yourself on your own computer.
But your friends and family will want to see some of these photos too. Grandparents especially like to see photos of their grandchildren.
Create an online photo album to share with them. Make it private by password protecting it and let them have the details. Only those people who have both the link and the password can access your photos and videos. A couple of options are: Shutterfly and DropShots.
If they don't have a computer the alternative is for you to get some printed off to post. The websites above have this option incorporated into them or you can use a dedicated photo printing service such as MyMemory.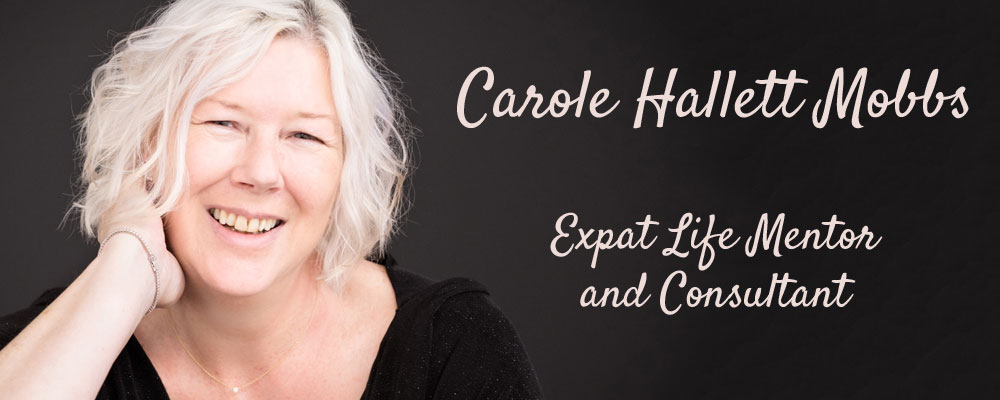 I can help YOU with YOUR move abroad
I offer one-to-one support and targeted help and advice to help YOU navigate your own expat journey. I can make sure you are well-prepared for expat life. Hop on a call with me to find out more
Let's chat!