Culture shock and reverse culture shock
If you've never experienced culture shock, try imagining that you are Alice in Lewis Carroll's books, "Alice's Adventures in Wonderland" and "Through the Looking-Glass". They provide perfect descriptions of the many emotions that swirl around when in the midst of culture shock.
"It was much pleasanter at home," thought poor Alice, "when one wasn't always growing larger and smaller, and being ordered about by mice and rabbits. I almost wish I hadn't gone down that rabbit-hole, and yet, and yet, it's rather curious, you know, this sort of life! I do wonder what can have happened to me! When I used to read fairy-tales, I fancied that kind of thing never happened, and now here I am in the middle of one! There ought to be a book written about me, that there ought! And when I grow up, I'll write one."
From 'Alice's Adventures in Wonderland' by Lewis Carroll
Here is a selection of articles on ExpatChild which can help you make sense of those "Wonderland" or "Through the Looking Glass" feelings and emotions.
What is Culture Shock?
How to get over culture shock
Preventing culture shock
Reverse culture shock
Yes, you can get culture shock anywhere – even when you return to your home country. This is known as reverse culture shock and many people find this harder to deal with than "standard" culture shock.
Culture shock when returning home
Symptoms of reverse culture shock
These can include:
Frustration
Boredom
Restlessness
Confusion, uncertainty
Change in values, goals, priorities, and attitudes
Feelings of isolation or depression
Difficulty concentrating
Reverse Homesickness (missing people and places from abroad)
Negativity towards your native culture
If you are experiencing these symptoms, allow yourself time. Just as it took time to become accustomed to your new environment while abroad, adapting to your life back home will take some time as well. Give yourself time to relax, adjust and reflect on the experiences you have had, as well as to adjust to your current environment. [Source]
Dealing with repatriation
Taking the time to reflect on all the ways you've grown and changed while abroad is worth the effort.
You will hopefully be able to see new skills and abilities that you developed/enhanced while abroad that will help you in the future. Take note of these accomplishments and use them.
Reminisce about the person you once were and how you've changed during your time abroad. You'll be surprised in all of the great new ways that have shaped you into a more mature and integral individual.
It's important to understand that others, like family members and friends, may expect you to be the same person as you were before you left. As you adapt back into your culture, grant others the time necessary for them to adapt to the new you.
Being able to identify those specific aspects of the 'new you' will help in dealing with the transition of re-entry, and position you to better understand your goals and dreams for what is next for you. [Source]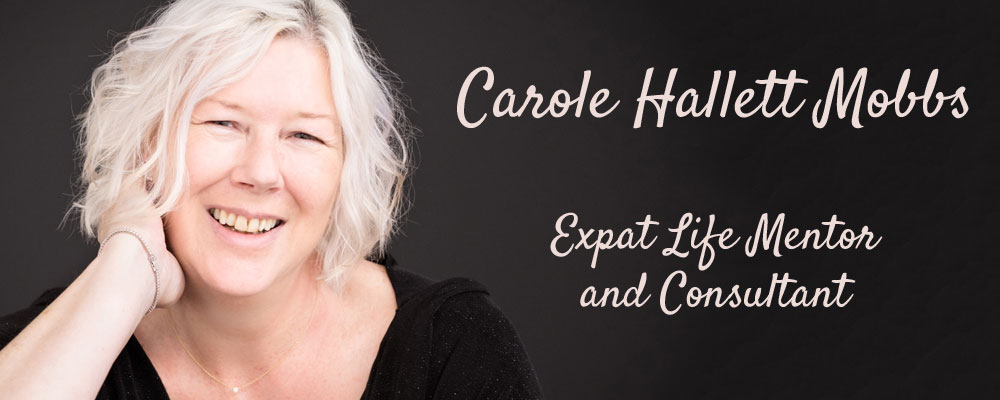 I can help YOU with YOUR move abroad (and back again)
I offer one-to-one support and targeted help and advice to help you navigate your own expat or repat journey. I can make sure you are well-prepared for your new life.
Find out more