Choosing schools abroad
Originally published 28th April 2014
Updated 1st January 2019
A happy child learns, regardless of the school's reputation
Choosing a suitable school for your child is possibly one of the hardest decisions you'll have to make as a parent when relocating overseas. It can be especially difficult if your new country is a long distance from your current home as it will be harder to visit and evaluate the education options available to you. If you are fortunate to get a
'look-see' visit
, make sure you thoroughly check out all your options.
So much depends on individuality that it's hard to write a definitive guide to choosing a school. Each child is different; each country's school system is different – even within the international schools; families differ in their requirements and wishes and even the relocations are unalike.
For these reasons, I've limited this article to some very basic ideas that you may find useful when choosing a school overseas for your child. Hopefully it will help you narrow down your options.
---
I have now written a whole book on this topic, as there is just so much to consider! It is available on your local Amazon store – this link takes you to the US store, or simply search your own.
---
If possible, have a selection of schools to choose from. Naturally this will not always be possible because there just may not be any options. Also, there may well be financial constraints, lack of places or language difficulties to consider.
Often the international schools are only located in the main city centres, so if you are moving anywhere other than this, you may find your choices are limited, at best.
Sometimes parents put too much emphasis on trying to find a 'good' school. This is very hard to judge as a parent as it depends on the curriculum, the teachers and differs from class to class and from child to child, even within the same family. What is more important is that your child is happy there; a happy child learns, regardless of the school's reputation.
Think ahead
Do you intend to stay permanently in that country? If you will be moving elsewhere in the future, consider selecting a school that will provide a continuity of education. For example, if you will be returning to your home country it makes sense to choose a school running a curriculum that ties in with your home country's system. For those of you who may well move to another country after that one, something like the International Baccalaureate may be the best option.
If you are moving permanently, a local school may be the best option for you and your child. This is especially important if they need to learn a new language, as full immersion seems the best way to achieve this.
While most children tend to be resilient and adjusts well when moving schools, a change of curriculum can prove challenging and may impact on their future success.
Research
Internet research
The obvious place to start is the internet, but first, a quick comment on researching schools in this way… the school websites naturally place an incredibly positive spin on their school. If, like us, you are unable to visit your host country prior to relocation, you do have to rely on internet research to choose a school. But this is far from ideal as unfortunately, this has meant that we haven't always made the right decisions for our daughter. However, we are not afraid of admitting that and moving her if necessary. She is coping marvellously and absolutely loves her current school. It isn't the school that 'everyone else' goes to here, but that's OK, because it's the best school for her.
Word of mouth
Ask around for recommendations if at all possible. Speak to colleagues, other parents and call on anyone who has a connection to that country and/or potential schools. But remember, you are choosing for your child and this means that what is right for some people, isn't necessarily right for you and your child.
Mixing internet research AND word of mouth can be achieved by asking on online forums or chat groups. Try asking on my Facebook group, Expat Parents Support Group for information.
Age of your child
Young children are more adaptable and flexible than older children who have already settled into a particular school system. Some children adapt very well to moving between the different curricula but some do not. This can be very hard to judge until it's too late, so it may be in their interest to continue with what they are used to, even if the school itself doesn't appeal to you.
Consider if you will be moving in the future at a crucial time of their education, ie GCSEs in the UK. Disrupting education then may be problematic, so look far ahead.
With very young children, this will be their first taste of school life, so the curriculum isn't necessarily the first priority. At that age the most important thing is getting into the school spirit, learning to learn and learning to socialise.
If you have more than one child, it will, of course, be easier to get them into the same school. But that isn't always possible, so this is something else to take into account when making your decision.
Lifestyle
Does the school day fit in with your lifestyle? In some countries, the school day starts and finishes early. If you will be working this may cause difficulties. The schools my daughter attended Berlin and Pretoria started at 0730 and finished at a different time each day. Absolute mayhem for your career (and sleep)!
How far away from you home is the school? Would you be able to get there easily in case of an emergency? Another factor to consider with regard to distance is that your child may not have friends close to home if the school is too far away. Yes, the school may be perfect (if indeed there is such a thing as a 'perfect' school) but if it's a long way from your home, you may find your child is unable to socialise locally and may be unhappy outside of school hours for this reason.
How will the school run work? Some countries have school buses, others do not. You may have to struggle to do the school run on public transport. Our first experience of this nightmare was in Tokyo where getting to and from school took two and a half hours each way on public transport, with nearly two miles of walking as well. We soon bought a car and then it only took fifteen minutes.
Choosing a school is a very personal decision
It is not the end of the world if you choose a school that is not a good fit for your child.
Personally, I believe it is more important for the child to be happy to go that school and to feel at home. This is particularly relevant for primary aged children – it all gets a bit harder for older children with exams and different curricula.
Basically, choosing a school is a minefield and it all boils down to a very personal decision; a decision we can only hope is for the best.
It is vital to understand that it is not the end of the world if you choose a school that is not a good fit for your child. You can always change your mind if it's not working out, and you shouldn't be afraid to do so. Your child will adapt and it will not ruin their life to change schools.
Here are some comments I received from other expats when I asked, "How did you choose a school overseas?"
"It was the only international school available!"
"Recommendation from another family on the local school; not that we had much choice there were only two schools to choose from."
"We visited three schools upon arrival and picked the one that our children felt comfortable with."
"I wanted an English speaking school so the British school was ideal as it followed the English curriculum."
"Firstly, the location and distance needed to drive to school was important as it impacted on catchment area for play dates. Then the overall 'feel' of the school."
"We looked at potential schools before even moving and the week we arrived we toured three schools: two local state schools and a private school. We choose the one that the kids loved most."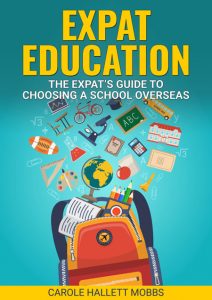 All this information, and much more, is available in one place – my book!
Choosing the right school for your child is one of the hardest decisions you'll make as an expat parent when moving abroad. There are many education options around for expats, and so much depends on your individual family set-up and child that there is no 'one-school-fits-all' solution. Each child is different and each country's school system is different, even within the 'generic' international schools. Also, families differ in their requirements and aspirations, and even relocations vary greatly. What worked well for you all in one country won't necessarily be replicated in your next move.
It's easy to get very stressed at this point. Don't panic! I've put together this book to help you kick-start your search for the best type of school for your child. Now available on your local Amazon.
Buy from Amazon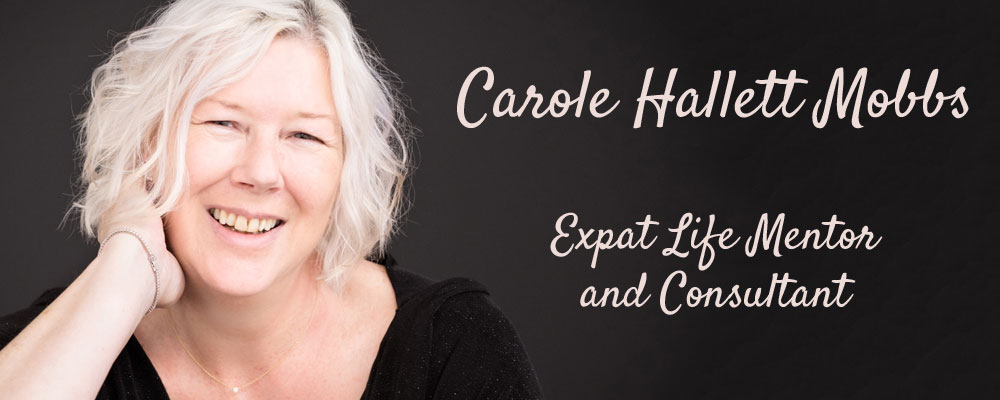 I can help YOU with YOUR move abroad
I offer one-to-one support and targeted help and advice to help YOU navigate your own expat journey. I can make sure you are well-prepared for expat life. Hop on a call with me to find out more
Let's chat!