Online English National Curriculum schooling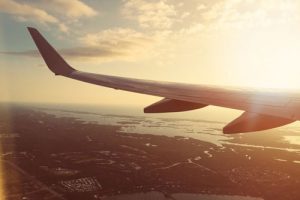 If you are moving abroad, it's likely that you have been giving your child's education some serious thought. A complete online British education is becoming an increasingly popular way for students to continue to excel, in the same style of learning as home, without the high International school fees.
Globalisation has resulted in a growing demand for a modern structure of education. Namely an education that can be accessed from anywhere in the world. Increasingly families are turning to online schooling as an alternative to traditional schools.
The power of bringing people and knowledge together through online teaching has the potential to really change the educational prospects for many students.
My Online Schooling Asia Pacific
My Online Schooling was established in 2016, and rapidly became one of the UK's fastest growing online schools. In order to fully support our pupils in the Southern Hemisphere and Central and East Asia, we have opened My Online Schooling Asia Pacific.
Below, we answer some of your frequently asked questions.
What is online schooling?
Online Schooling is a new and efficient way of learning. It offers a distraction free learning environment. All of our classes are led by experienced, subject specialist teacher who take the pupils through live lessons. Students can see and hear their teacher, ask questions, make comments, work with their peers and use a range of powerful interactive features.
Class sizes are kept to a minimum of twenty to allow more one-on-one contact with the teacher and an individualised approach to learning.
Is online schooling flexible?
Yes, pupils can enrol at any time throughout the year and choose as many or as little subjects as they wish, and at whatever level suits their needs. All lessons run to a set weekly timetable and are recorded. If pupils are unable to make a live class, they will be able to watch the class recordings to catch up on any missed lessons. Further this is a fantastic tool that allows pupils to consolidate their learning especially around exam times.
Is online schooling a proper education?
Yes, full time online schooling provides a complete education, following the English National Curriculum and iGCSE and A-Level syllabus with the Pearson-Edexcel examination board.
Online schooling is an alternative environment to traditional schools. It is a new focused and efficient way of learning. It adapts the best aspects of physical schools to the online environment to ensure that the students receive the full educational experience without the distractions of traditional schools. Students are expected to complete a regular amount homework after every live lesson to consolidate their learning and build their lifelong learning skills, and undertake termly assessments to keep track of their progress through the English National Curriculum as they work towards International GCSE and A-Level Qualifications.
What does a typical day look like in an online school?
The student logs on early in time for their lesson and are greeted by their teachers and classmates in the online classroom. They use a headset with built in microphone to interact with the lesson, often delivered by a PowerPoint presentation, and are set homework at the end of the hour.
A typical day at My Online Schooling could see a student performing a poem in Miss Hall's English class, making a volcanic eruption in Mr Palmer's science experiment club, or figuring out the mystery of the moving stones in Arizona's Death Valley in Mr Wright's Geography lesson.
Does online schooling work?
For many of our students who have moved abroad or experienced difficulties with traditional schools, online schooling has been the solution. This has enabled them to love learning again, and most importantly, become happy in school.
[x_blockquote cite="Anabelle, Year 8 Parent" type="center"]"Absolutely fantastic school. Can't recommend highly enough. Nothing is too much trouble for My Online Schooling, the support they offer parents and students is second to none, and the standard of education is excellent. The flexibility of being able to access lessons from wherever you are is invaluable and the system they use is easy to navigate."[/x_blockquote]
What extra benefits or opportunities will my child get?
Our students are part of a thriving online international community. They attend assemblies and are enrolled into a house system. We offer a number of clubs after school, along with subject support, all of which do not come at any extra cost to your fees.
In 2018 students from all over the UK attended a weekend of outdoor adventure activities and personal development in the beautiful setting of the English Lake District. As our community grows, we will be offering the same opportunities globally for pupils to join our school adventure weekends.
Get in Touch
We understand that this is a new concept for many parents. We would love to talk to you today to tell you more.
You can call us Monday to Friday 8.30 (GMT) – on (+44) 0800 031 4340 or schedule a call here.
Sponsored article from My Online Schooling