Sorting out your paperwork
This doesn't include any new paperwork you have to sort out before moving abroad, by the way. I'm assuming you have organised your visas, passports and other vital paperwork separately! This is just the stuff you've got stored around your house… yes, all that paperwork.

Decluttering and sorting out the paperwork is possibly going to be your main challenge as you plan for you overseas relocation. Go on, be brave! Set out a good batch of uninterrupted time to get this task done. Here are some tips to help you.
You will need:
Time: sorting paperwork works best when you have a good, solid amount of time to devote to the task.
Files: to store the important stuff in. Files to store the semi-important stuff in. And so on.
Paperweights: or something you can use to keep all the piles of paper safely together in case you get interrupted, have to rush away or your cats sneak in for a little devastating play time.
Camera or scanner: save space and take photos or scan important documents and save them on your computer. A better, and safer way, is to store them in the cloud, or on a USB stick. Having had many computers die on me over the years, I have also taken to emailing certain document copies to myself as well, so I can find them somewhere, wherever I am.
A USB stick/thumb drive or whatever you call it! So useful for storing important files in a tiny space. Just don't lose it (why are they so small?)
Dig out all your paperwork and put it all in one place and sort it into piles like this:
Bills, financial papers and bank statements.
Important documents.
Semi-important documents.
Not-even-remotely-important documents.
What-on-earth-is-that-document-and-why-do-I-still-have-it?
Receipts and other pieces of paper you 'intended' to get around to dealing with…
Work on one pile at a time, then repeat… and repeat
Separate each pile of papers into three more piles: keep, to-deal-with (now!), and trash.
Trash the trash, instantly. Or shred it as you go.
Put your to-do pile in a special file so you can actually deal with them. Deal with them as a matter of urgency, preferably as you go otherwise they will end up being moved with you. Then shred, file or store.
Scan or photograph the papers from the Keep pile to make a digital record. Create several backups of this in whichever form you prefer. Then file them or dispose of them depending on just how important they are.
Receipts: go through them to sort the important receipts from the ones for items long gone. Keep receipts for valuable items in a separate file. Take these with you in your hand luggage in case you need to make an insurance claim during your move.
Vital paper files, such as wills, property info, taxes etc. can be stored in an airtight plastic box and sent to storage unless you need to take them with you.
Important documents
One of the most vital things to prepare for when relocating is to have easy access to all your important documents. Whether they're hard copies, in the cloud, scanned and saved onto a USB stick – wherever they are – you need to make sure you have access to them easily and quickly. If anything does happen, or even just for everyday purposes, you need to be able to get hold of them easily and quickly.
These important documents include:
Dental records for everyone
Medical records for everyone
Vaccination records for you and any pets
Copies of passports and visas
Financial records
Wills
School records
Insurances documents, including no claims bonus
Self-assessment tax details
Save your contact lists
While I'm in 'office mode' make sure to save all your contact email addresses, phone numbers and addresses now because you don't want to lose these due to some glitch of a smartphone kind.
Also, note contact details for where you're going. Find out, before any kind of emergency, the names and phone numbers of the doctor, the dentist, the vet, the car mechanic, the plumber etc.
Record the contact numbers for the important people and businesses in your new country. These would include your children's school, and you and your partner's workplace so you can contact them in an emergency if necessary. There is nothing worse than something happening or going wrong and you flapping around trying to find the right number – especially in a foreign country.
Paperwork sorting is a thankless task and that's why I recommend tackling it well ahead of time.
Be methodical and concentrate. Try to clear at least one pile at a time as it's hard to go back to it when you stop.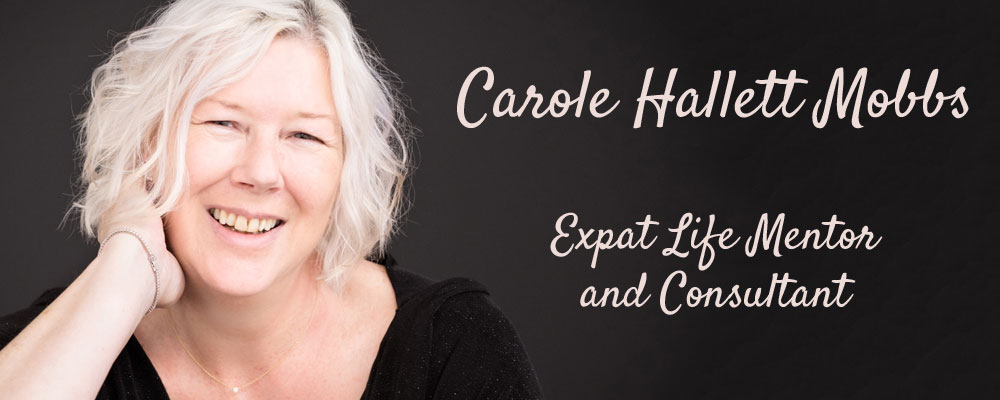 [x_callout type="center" title=" I can help YOU with YOUR move abroad " message="I offer one-to-one support and targeted help and advice to help YOU navigate your own expat journey. I can make sure you are well-prepared for expat life. Hop on a FREE CALL with me to find out more" button_text="Let's chat!" button_icon="comments-o" href="https://bookme.name/expatability/" target="blank"]