Help your children settle in their new home
Homesickness is a major worry for parents bringing their children on international assignments. Children thrive on stability and familiar environments, and even though moving with kids to a new country will expose them to new cultures and places that help them grow, the growing pains associated with family relocation can be difficult to deal with.
The key to dealing with homesickness is to prevent it wherever possible. That means using all the relocation assistance available to make their environment as familiar as you can, and trying to create an excitement about your new life. There are several ways to approach this, and relocation services like Santa Fe are always able to make things easier.
Bring familiar things
If space is an issue when you're packing up your home, try to give as much priority as possible to your child's belongings. However tempting it may be to use the move as an opportunity to clear out the clutter of toys that have long been ignored, they will be rediscovered during the packing and unpacking process. Finding an old toy can be a great comfort when your room smells different, the noises outside sound strange and you're surrounded by boxes.
Track down your favourite food
For centuries, whenever people have moved countries, they have brought new cuisines and foods with them. Mother's apple pie, home-cooked food, chicken soup for the soul – all these things are comforting for anyone, whatever their age, and children are no exception. For fussy eaters, that goes double. Children who are discovering a new school system which is placing new demands on them may focus their unhappiness on the different foods on offer.
So bring as much as you can, and make use of trips home and visits from friends to gather fresh supplies. You'll quickly discover which products are available and which are difficult to replicate in other countries where products might look similar but taste different. It's possible to buy in bulk and freeze foods that are difficult to find in your new location, then bring them over.
Try not to complain
It's easy to get wound up by your new home sometimes. Things are done differently and not always in the most sensible way. The process of moving home is hard enough; moving to a new country requires lots of help – that's why having a good relocation company helps, because getting set up takes time, patience and determination.
Try to shield your children from these frustrations as much as possible, because they will see things differently. To avoid homesickness, they need to see their new home as positively as possible and they will use your moods and reactions as a barometer for their own perceptions.
Visits from friends and going home
Encouraging the parents of your children's friends to visit you will be easy or difficult depending on their appetite for travel and your relocation destination – Paris or New York may be an easier sell than less popular holiday destinations. Make sure you have space and know how to accommodate people.
Visits home can be double-edged – they provide an opportunity to see friends and relatives but they also mean another round of good-byes, and it can be exhausting seeing everybody when you just want to relax. That's why it's important to commit to your new location as much as possible, so that your children get the chance to make new friends as well as keep up with old ones.
Going away for major festivals
Christmas, Easter, Diwali, Eid, Hanukah… the big festivals are celebrated in all parts of the world, often by people who have little or no connection to the religion concerned. But the style of celebration can be radically different and they can open up an avenue to homesickness very easily – children may notice the difference between the build up to Christmas, for example, and feel they are missing out.
A popular solution is to go on holiday, if you have the option to travel. Change doesn't feel the same when you're staying at a hotel or playing by the beach – and it can be an attractive option to meet friends somewhere halfway.
Everyone's needs are different when moving home to a new country. Tailoring your relocation experience to your particular circumstances will make the whole experience much more enjoyable and successful, and Santa Fe are experts in the field. Find out more by getting in touch via the contact page.
Sponsored article from Santa Fe Relocation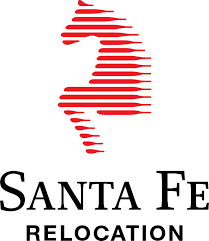 Santa Fe Relocation is a global relocation provider, offering corporate and consumer relocation services from 50 offices in 36 countries. Services includes transportation, relocation services, consultancy, logistics and storage. Santa Fe Relocation – We make it easy!