Inspiration and reassurance on resilience and coping with change
The quote that resonates most with me is the one I've placed in the photo below…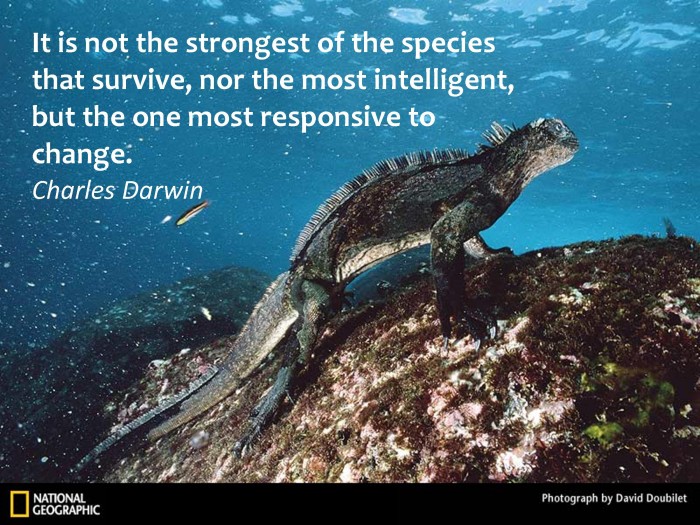 One of my most treasured life experiences was a long trip around the Galapagos many years ago. It was a place I had dreamed of visiting since childhood and I was very lucky to fulfil this dream. The Marine Iguana (pictured) has adapted superbly to change and thrives in great numbers on the islands. Compare this to the Giant Panda who is totally resistant to change and will soon, sadly die out in the wild.
Yes, I'm an amateur, but very enthusiastic naturalist. And I think I cope with change pretty well – as long as I can find nature somewhere in my surroundings!
It is not the strongest of the species that survive, nor the most intelligent, but the one most responsive to change.
~ Charles Darwin
Resilient children tend to have parents who are concerned with their children's education, who participate in that education, who direct their children everyday task, and who are aware of their children interests and goals. Another important characteristic of resilient children is having at least one significant adult in their lives.
~ Linda F. Winfield
Courage is resistance to fear, mastery of fear, not absence of fear.
~ Mark Twain
There are two lasting bequests we can give our children: one is roots, the other is wings.
~ Hodding Carter
Self-esteem is the real magic wand that can form a child's future. A child's self-esteem affects every area of her existence, from friends she chooses, to how well she does academically in school, to what kind of job she gets, to even the person she chooses to marry.
~ Stephanie Martson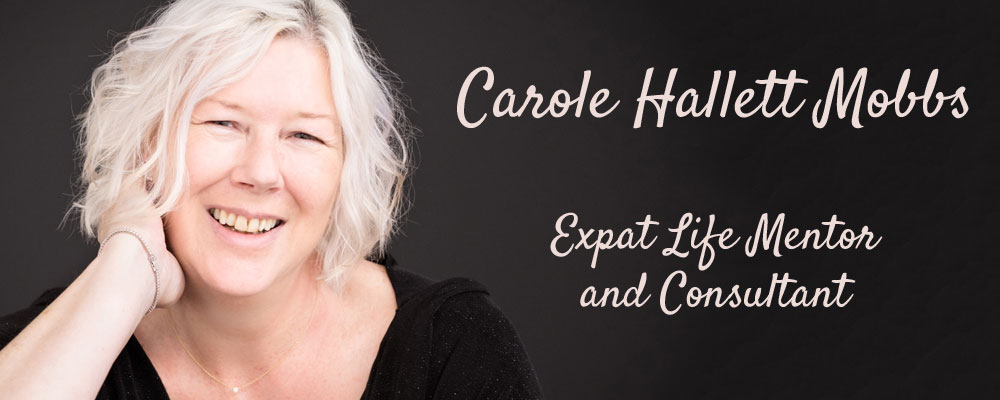 Find out how to prepare for the reality of relocation
I offer one-to-one support and targeted help and advice to help YOU navigate your own expat journey. I can make sure you are well-prepared for expat life. Hop on a FREE call with me to find out more
Let's chat!