Three personality characteristics necessary for a successful expat life
Do people who become expats have a specific personality?
What is it about some people that makes them more likely to have the urge to live elsewhere in the world, and then to make a great success of it?
I asked for feedback on this topic on my Facebook page a while back. The results are displayed in the image above, and listed here.
Top three expat personality traits
Flexibility
Sense of humour
Resilience
Equal in fourth place are:
Adaptability
Open-mindedness
Optimism
Curiosity
Patience
And the runners up:
Positivity
Enthusiasm
Spontaneity
Foolishness
Persistence
Determination
Organisation
Bravery
Sociability
Adventurousness
Tolerance
Self-confidence
Willingness to learn
Of course, there are many more qualities that help you get the most of your expat life,
"Flexibility, social sensitivity, optimism. Not to mention patience, good observation skills to work out how things work, curiosity, friendliness and a willingness to make a fool of yourself."
"Just like with any partner – tolerance, a sense of humor, and honesty (not every single day was a happy one in your home country, etc.)"
"Sense of adventure, willingness to adapt and open minded tolerance and understanding for other cultures."
"Be accepting of change and at time embrace it. Try to live the local way rather than hoping to live your old life in a new place, otherwise you may be set up for disappointment."
"To be open minded, to be willing to learn new languages (and to embrace their cultures), to be optimistic."
Even more skills you will require in your expat life
And finally, you'll go far if you have these vital talents as recommended by Alexandra,
1. Knowledge of two ways to skin a cat
2. Fluent in expansive international hand gestures
3. Glass-half-full personality
4. Military level logistical skills
6. The ability to prepare a meal 1000 miles from the nearest M&S food hall
7. Devil-may-care attitude towards ludicrous local rulings
5. Accurate lists 🙂
Even if you don't have any or all of the above traits now, you'll soon develop them!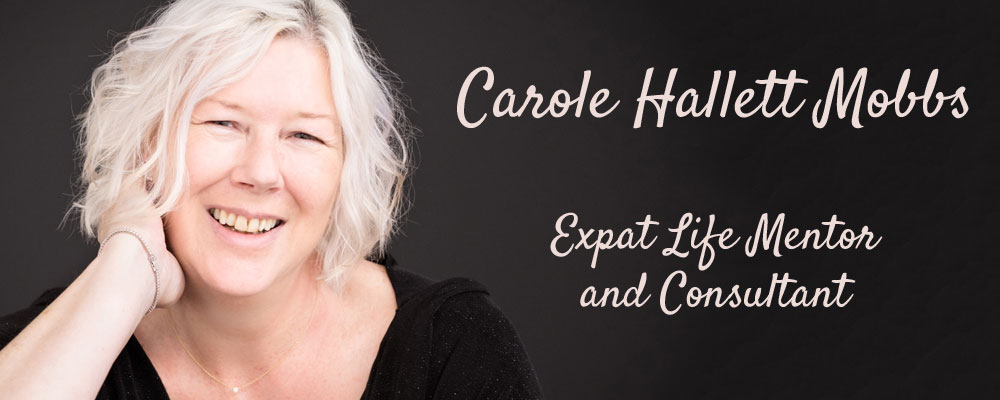 I can help YOU with YOUR move abroad
I offer one-to-one support and targeted help and advice to help YOU navigate your own expat journey. I can make sure you are well-prepared for expat life. Hop on a call with me to find out more
Let's chat!