Missing things from home?
Whether you've already left the UK and have settled in your new home, or if you are thinking of taking the plunge and emigrating for good, you might be worried about feeling homesick.
Sometimes it's the little things that really matter. They can cause pangs of homesickness, even when the sun is shining and that beautiful pool is glinting in the light. You might hanker after your favourite brand of tea, the children's favourite toy characters or clothing from your old local boutique… sometimes it can seem as if they will be impossible to get hold of and so very far away.
forward2me might have the answer. We can't promise to cure all homesickness, but we can certainly try. We are a parcel forwarding company based in the UK, providing a UK address so that people like you that are either living overseas or are shortly going to be, can access the UK & European marketplace.
All you have to do is sign up on our website and we send you a UK address that is unique to you.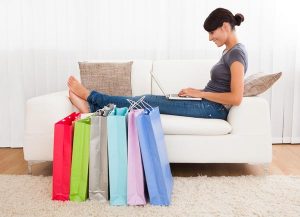 At this stage you can happily go shopping at retailers such as eBay and Amazon UK, Harrods, H&M, M&S, John Lewis and all the other High Street favourites using your forward2me address for delivery.
The goods are shipped to us at forward2me. We can either ship as they are or combine and repack many parcels to reduce shipping costs. Once you've chosen your preferred shipping option we send them to you using one of many secure international delivery services. It's as easy as that!
If you were to ask me what the top ten shipped items are I would be inclined to say, fashion, footwear, tech, books, toys, sports equipment, trainers, cushions & curtains, and furniture.
It's hard to beat the UK for the range of leading fashion. Many of our customers buy clothes for their whole family online and use us to ship everything in one go.
The range of soft furnishings and the emphasis on design in the UK is often hard to find abroad. If you have seen something in a magazine from the UK and you want to replicate the look in your new home, you can use the internet to order the goods using your forward2me account.
If they don't accept a non-UK credit card, we also offer a personal shopper service where we will purchase the goods for you.
Some of our customers want goods from artisan makers or speciality shops. If they don't accept a non-UK credit card, we also offer a personal shopper service where we will purchase the goods for you.
We also ship those larger items – bedroom furniture for the new nursery for example, children's play equipment for the garden, car parts, kitchen appliances, kayaks, prams and pushchairs and lots, lots more. Just check with your country of residence or with our customer service department in case there are any particular restrictions.  So if you've fallen in love with a Bosch dishwasher, never fear, we can deliver it to your door. The UK has much more choice because quite often companies produce more models for the UK market and offer better pricing.
To give you that confidence that we will treat your goods with the care and respect that they deserve check out our feefo independent customer reviews here.
So next time you are feeling homesick why not treat yourself and your family to those things that you miss. Maybe home will feel just a little bit closer…
Sponsored article from forward2me