Prepare to move abroad
When using an international removals company, you need to get an estimate. Apart from finding out how much it will cost you, it will give the removal company an idea of what size lorry to use! In our case, it's also to make sure we don't go over our permitted weight allowance. And to ensure it will all fit into one shipping container.

The assessor, or estimator, visits your home some time before your move and calculates the cubic capacity of all your belongings. They're experts at this so can tell at a glance how much space something will take up.
You may want to work out some items to decide whether it's worth taking your old, but comfy sofa with you, or if it's more cost effective to buy a new one in your new home.
How to work out cubic capacity
Most, if not all, shipping companies work in imperial (feet and inches) measurements.
Measure all three dimensions in inches, multiply them together and divide the result by 1728, and you can work out the cubic capacity – in feet – of an item.
Example: L x H x W = Total ÷ 1728
84" x 36" x 42" = 127,008
127,008 ÷ 1728 = 73.5 cubic feet
The cost of shipping varies from company to company, but if you work on approximately £4.50 per cubic foot, you should be able to get a rough estimate.
To my mind, it just means this: lots of boxes but nowhere near enough. We have a set allowance to ship in our container so if we go over that, we have to pay a lot of money. Kind of an excess baggage fine. Therefore, we must not go over our limit.
The trouble is we assumed this would be our last posting before heading back to the UK and haven't stinted on the acquisition of goods, ie I've been shopping a lot! In our mind, if we had too much stuff, it wouldn't be a massive hardship to move some items to Britain by car over a period of time. But now we're unexpectedly moving even further overseas, it seems we have ended up with an awful lot of 'excess baggage'.
Calculating volumetric weight for air freight
Why do you need to do this? If you're sending items by air freight, the airlines use a different system. This is called volumetric weight, or dimensional weight.
You need to measure the box, crate or suitcase and calculate the following:
Length cm x width cm x height cm then divide by 5000 to get the volumetric weight in kg
or
Length inches x width inches x height inches then divide by 305 to get the volumetric weight in lb
So, a box measuring 12" x 24" x 12" would be 11.33 lbs chargeable however light the contents are. If the packed box is heavier than 11.33lb, you will be charged 'excess baggage'. A box of this size filled with feathers, would be charged at 11.33lb. The same sized box filled with dumbbells would be charged a lot more. That's a very basic explanation, but it gives you an idea of how careful you need to be with air freight. Get scales!
And just to make it more complicated, if you're in the US, two of the largest couriers have different methods of working this out. This tool will help: DIM Weight Calculator & Pricing Tool.
So now it's probably time to have a good old clear out!
Declutter
Looking on the positive side, it's a good excuse for a major declutter: there are some boxes we haven't opened since we arrived here in Berlin two years ago! So that's what we've been doing since we heard about our impending move to South Africa. Decluttering. Some stuff that we can't bear to lose has been put into storage in the UK but the rest is being chucked out / recycled / donated.
Clothes
First to go was clothes. Daughter has grown out of a lot, so that was easy. And I've grown out of a lot of my clothes too, but sadly not in the same direction as my daughter. It's time to admit that if I haven't worn them (because I can't do them up) for the past six years I'm unlikely to ever wear them again. Out they go.
Toys
These comprised the largest amount of unnecessary volume and, barring a few old favourites and 'special' items, most of these have gone to a better place.
Books
I have a lot of books. When we moved from Tokyo to Berlin, I left far too many behind and have regretted it ever since. I will not be doing that again.
Electrical equipment
Thankfully this is easy: the voltage is the same in South Africa as it is here in Germany, so we can take all our electrical equipment with us. All we will need to take is a lot of plug adaptors. Due to the major difference in voltage between Japan and Europe, we had to buy new electric equipment here as we couldn't bring it with us. This was expensive. Glad we don't have to do that again!
Do take note of the voltage in the country you're moving to as transformers are huge and clumsy. Often it is better to start again with items bought in that country.
Rationalise
Next is to separate what is going by ship, what items we will take with us in our suitcases and what can be put into air freight.
I have to put aside everything that is not going on the ship so when the packing service estimator visits I am able to point out what is part of the shipping consignment.
To me, this is the trickiest and most stressful part of it. I feel irrational about rationalising.
Anything that goes by ship – and that's most of it – will not be seen for about two months, possibly more. Sorting the 'must have' from the 'can do without' is difficult. We can put a small amount on the plane, but this is governed by weight; actual weight, as well as volumetric weight. My computer uses up most of this allowance.
I'm pretty much down to 'shipping' versus 'carrying in two suitcases'. This is not going to work well.
So far I have allocated a spare room in which to put stuff that is not being shipped.
Nothing's in there yet, and the estimator is coming on Wednesday…
Wish me luck!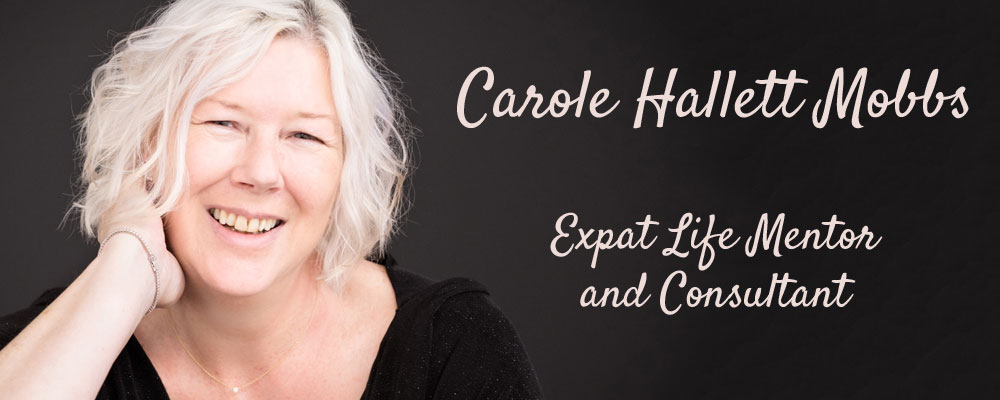 [x_callout type="center" title="Find out how to prepare for the reality of relocation" message="I offer one-to-one support and targeted help and advice to help YOU navigate your own expat journey. I can make sure you are well-prepared for expat life. Hop on a FREE call with me to find out more" button_text="Let's chat!" button_icon="comments-o" href="https://bookme.name/expatability/" target="blank"]