My Online Schooling provides a full time British Education, following the English National Curriculum.
We aim to provide an interactive, online education of excellence for young people at both Primary and Secondary level, from KS2 to A Level. Qualified teachers teach students in small classes in real time, supporting their learning every step of the way.
Our UK school was established in 2016, and since then we have grown providing pupils with a supportive and flexible education.
In order to offer live lessons in a normal school 'daytime' to students in the Southern Hemisphere and Asia, we have established My Online Schooling Asia Pacific. This ensures we can support our pupils across different time zones.
Disruption free and Individualised Learning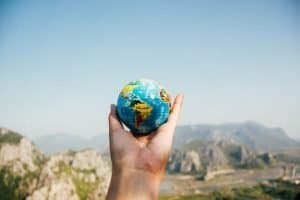 For expat parents emigrating with their children, one of the most important considerations is their education. The renowned English curriculum equips students with the skills and qualification to enter or re-enter the UK education system at school, college or university level.
Online home schooling is growing in popularity as a more affordable and flexible alternative to international schooling. Unlike distance learning, classes are taught in real time, in online classrooms, by qualified teachers. This new focused environment promises an efficient way of learning, free from disruption.
Small class sizes mean that teachers really get to know each child. Online schooling surpasses the traditional 'one size fits all' model of education, recognising that this is not right for every child and their different needs. Instead, it cherishes difference, and provides an individualised learning environment.
Interactive Virtual Classrooms
The digital revolution has opened up an abundance of opportunity for the technological generation. Our virtual classrooms allow for interactive teaching and learning from experienced teachers from anywhere in the world.
You will see, hear and be able to interact with the teacher through daily lessons. All students need to attend class is a laptop or computer, and stable internet speed.
"We did not know whether our daughter would cope in a virtual classroom but need not have worried. In no time at all, she was able to type, complete homework online, use PowerPoint and complete a Wiki project. The more we see of online school, the more we are confident that it is setting the children up with skills they will need for the future, and more so than mainstream schools."
Year 5 Parent, Caroline
Qualified and Experienced Teachers
At My Online Schooling, the English National Curriculum and iGCSEs are taught to the highest standards. In the academic year 2017-2018 all students achieved a 100% pass rate at iGCSE level. Lessons are always creative, fun, and interactive.
Students feel like they are part of a bigger community through involvement in after school clubs and support groups. They attend assemblies and are enrolled into a house system.
A typical week could see a student performing a poem in Miss Hall's English class, making a volcanic eruption in Mr Palmer's science experiment club, or figuring out the mystery of the moving stones in Arizona's Death Valley in Mr Wright's Geography lesson.
One of the advantages of having our school online is that all lessons are recorded. All lesson recordings are made available to re-watch at any time.
Moving away from the traditional classroom model, online schooling nurtures a new generation of happy, well rounded students, who love learning.
"My son is really enjoying learning with My Online Schooling. The lessons are engaging and well organised- a far cry from the class of thirty he left behind."
Year 8 Parent, Helen
Get in Touch
We understand that this is a new concept for many parents. We would love to talk to you today to tell you more.
You can call us Monday to Friday 8.30 (GMT) – on (+44) 0800 031 4340 or schedule a call here.