Italian Art & Culture Day Camps & Private Workshops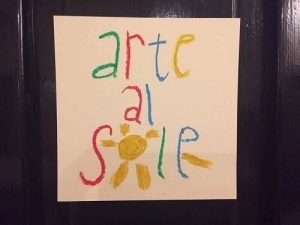 Day Camps in Rome, Tuscany, Umbria & Sicily and private kid-only or family-friendly art workshops & tours in Florence, Venice, Lucca & Rome! 
Arte al Sole & Soccer al Sole Day Camps offer experiential learning about Italy's art, history, science, culture, & cuisine (did we say Gelato?!) to kids and families through interactive museum tours, artisan workshops, family games, language learning and city & countryside exploration that bring out all the wonder Italy has to offer and sparking kids' natural curiosity and creative spirits.
In English, but spiced with Italian language & lessons.
Go to website