About Carole
Hello! My name is Carole Hallett Mobbs and I am the mother of an expat child. We have spent the past decade following my husband wherever his job takes him.
In 2006, when our daughter had just turned five years old, we left Britain to start our expat life.
Read on for more about me and my support network…
So, in 2006 our little family flew to Tokyo, Japan and plunged into expat life in possibly one of the most 'foreign' countries in the world. It was wonderful!
After nearly five incredible years in Tokyo we moved to Berlin, Germany. A couple of years later we were off again to Pretoria, South Africa where we are now.
If I had to describe myself, it would be animal-loving, nature-obsessed, eccentric and entrepreneurial, with a rebellious streak and an artistic leaning and with a very sensible head on my shoulders.
Personally, I have travelled extensively. Most of my travels were done before motherhood. Some of my trips were on business and some were holidays which were often extended back-packing travels (see the Time Line below for more details). Almost all my trips were undertaken solo and independently. My husband also travelled almost constantly for his work. In fact we met overseas whilst working for the same organisation.
However, neither of us had actually lived overseas until we moved to Japan. It was very much an 'in at the deep end' experience and a fantastic opportunity for adventures and a challenging learning curve to match no other. We survived with an open mind, an appetite for adventure and assistance from more experienced expats.
I would now like to help you find your own way to enjoy your new life in a different country.
I have graduated from the University of Life with a PHD in Common Sense. My CV covers many more than the prescribed two pages and my background in IT, media and corporate life has certainly helped when it comes to making my ventures work. I always find something to do and don't believe in boredom.
But it has to be my experience of life, both off and on the road, which really gives me some kind of authority on expat life.
Scroll down to meet my family and support team, and then a bit further to view an edited  timeline of my life so far.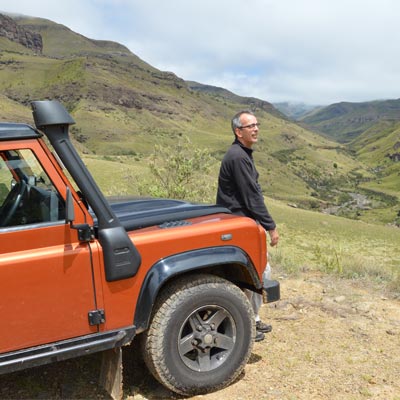 Husband
Tim and his beloved Landrover en-route up the Sani Pass.. It's his fault we live overseas. Thank you, Tim!
Daughter
Rhiannon, the expat teen. Selfie queen who loves international life and teaching herself languages.
Mum
Intrepid mother, ballooning in Africa aged 80! Amazing woman. Yes, I got my wanderlust from her.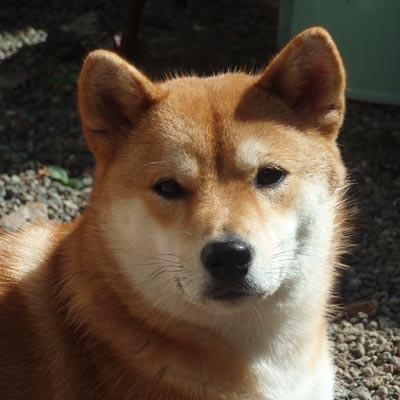 Dog
Kita, the Shiba Inu. Our souvenir from Japan. Neurotic, hair-shedding machine who hasn't read the breed manual.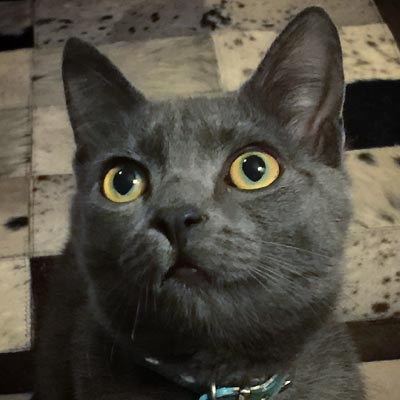 Kitten 1
Nogitsune. Has no idea he's a cat and lives up to his nickname of Git. Hand-reared and constantly thinks he is starving.
Kitten 2
Kasumi. Calm and cuddly, until she goes out hunting for baby lizards. Plotting with Git to kill me on the stairs.
Cat
Raymi, my special boy, who died suddenly in 2015. A true expat cat who travelled with us from the UK.
Story of my life – so far
Connector.

1965

Born (reluctantly, according to Mum) Pontypool, Wales. Yes, I really am that old

Connector.

1968

Moved to Okehampton, Devon. School and stuff. An idyllic childhood spent up trees in the woods and tramping adventures over Dartmoor with my best friend. First foreign holidays in the mid-70s to Majorca, Tunisia and Yugoslavia – which was quite an unusual thing back then.

Connector.

1981

Left school (hurrah!) Got first job aged 16. Learned a lot – mostly how to make coffee for fussy people and file things. And how to use and program a Commodore 64 computer.

Connector.

1982

Got a new job. Learned a lot – mostly how to deal with fussy people and file things. And more importantly, how to count money and do maths, finally. Oh, and learned to drive = freedom.

Connector.

1988

Got another new job (same company though) and moved to London. Learned a LOT – no more filing this time. Moved into IT at just the right time, at the start of desktop computer revolution. Had an absolute ball. Bought a flat. Love London.

Connector.

1994

A big year. Redundancy. Badly done, but turned out to be the best thing ever, as it kick-started me into a fabulous new career as a self-employed, freelance IT trainer and support analyst. Worked in loads of companies, from finance to media and everything in between. Travelled to Venezuela (solo back-packing) and Sri Lanka.

Connector.

1996

Still self-employed and loving it. Wonderful and memorable solo back-packing trip around South America: Costa Rica, Venezuela, Ecuador, Galapagos, Peru and Bolivia

Connector.

1998

Aren't you bored with this yet? First overseas business trip to Dusseldorf, Germany. Felt very important! Also first taste of 24 hour working days. That's IT contracting in the 90s for you.

Connector.

1999

Another big year. Contracted to travel for work – my dream finally came true! Finland, Estonia, Lapland. And Hong Kong where I met some chap who ended up becoming my husband. Managed to fit in another (and as it happened, final) solo back-packing tour of Thailand and Malaysia, culminating in visiting the inaugural F1 race at Sepang International Circuit, Kuala Lumpur. Good times 🙂

Connector.

2000

Move travel for work. This year included Hong Kong again, USA, Ireland, France, Italy. Lots and lots of 24 hour working days.

Connector.

2001

Massive year! Work took me to Austria, Italy, Sweden, Russia (another dream realised and saw the Bolshoi Ballet on my birthday), Solomon Islands (wow!), Australia, Barbados. Totally life-changing event in a hotel room in Moscow… discovered I was pregnant. Gave up work. Daughter born (premature, but reluctantly – it must be a family thing) in October.

Connector.

2004

Difficult year. My darling Dad died. Started my own publishing company and produced a local magazine.

Connector.

2006

Sold my company. Moved to Tokyo, Japan. Amazing place. Worked as a freelance writer and web master for a UK publishing group.

Connector.

2011

Earthquake in Japan. Moved to Berlin, Germany. The two events were not connected, we were due to leave Japan then anyway, very sad.

Connector.

2013

ExpatChild has been running a year by now. Very unexpected opportunity to move to South Africa. So we grabbed it. Great decision.

Connector.

Now

And here we are! Still in South Africa and loving the expat life immensely.